Glorious past beckons, present struggle persists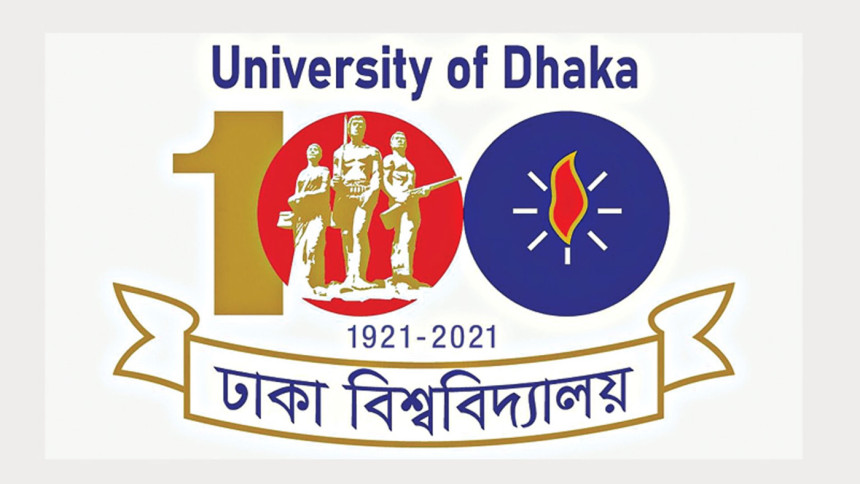 Withstanding all blows in the past, Dhaka University rose again and again, like the mythical Phoenix burning itself to ashes and springing back to life once more, taking the country past great moments like the Language Movement to Liberation War to the anti-autocratic movement.
Though the golden days of the century-old university are over, there is hope for it to rise again and build the next generation who will lead the nation through the coming future, Prof Emeritus Serajul Islam Choudhury said at the centenary celebration ceremony of the university yesterday.
Attendees at the programme included students, teachers, alumni and several lawmakers. They all recommended improving the university's quality of education and emphasising research work.
"Once upon a time, Dhaka University was known as the Oxford of the East. Today, it doesn't even make top 1,000 university lists," said Rakhi Ganguli, an alumnus who passed from the psychology department 21 years ago.
The ceremony marks the start of the two week-long twin celebrations of the university's 100 years and the golden jubilee of the independence of the country.
As part of the festivities, the campus is adorned with lights and colours. Throughout the day, current and former students were seen taking photos with the sculptures and buildings of the campus.
Talking to The Daily Star, former student and lawmaker Kazi Kaniz Sultana said, "The political thought that was born and nurtured within these premises is the main pride of my life."
Chancellor of the university President Md Abdul Hamid inaugurated the celebrations at noon. The ceremony was supposed to be held on July 1, but was postponed as a safety measure against the coronavirus.
After the inauguration programme, a discussion session chaired by Prof Serajul Islam Choudhury was held.
"The state wanted loyalty, but this university wanted freedom," he said at the session. "University teaches us socialism, democracy and secularism," he added.
He said the university played this matriarchal role by introducing morality and sensitivity into the practice of knowledge, which are the basis of justice and injustice.
Mojahidul Islam Selim, a former vice-president of Ducsu, said, "The 60s and 70s was the golden age of the university for its education and student politics."
"Some say that student politics is the main reason behind all the disturbances, but this is untrue. If free and fair student politics existed, students could resist all the muscle power that pulls them into the maze of violence," he said.
Meanwhile, while the university celebrates the landmark, current students are still mired in various kinds of issues, including accommodation problems, substandard food, lack of study materials and laboratories, said Sheikh Mohammad Arman, a student of the university involved with a cultural organisation.
During her speech at the inauguration programme, Education Minister Dr Dipu Moni, who earned her degree from a medical college under the university, shared similar sentiments and said, "There should be initiatives to continue DU's golden history."