In-person classes, exams resume at NSU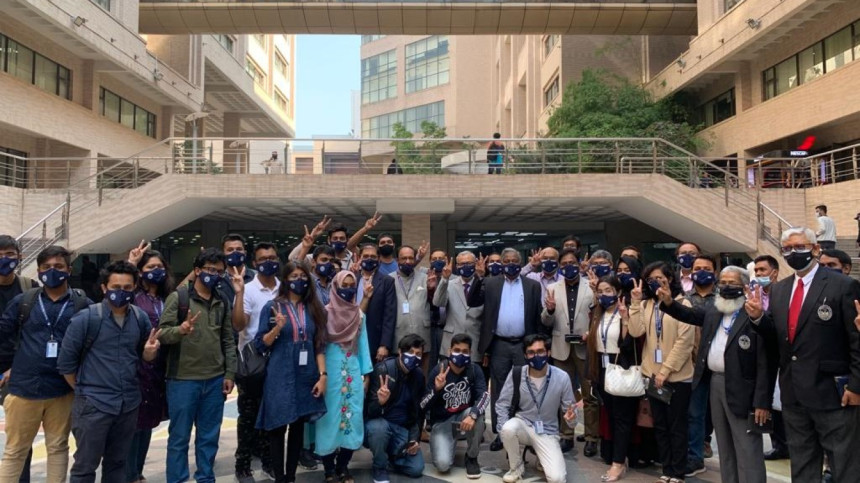 North South University (NSU) resumed all physical classes and exams from today after over 18 months.
Students were allowed to enter the university following all health and safety guidelines including body temperature measurement at the entrance of NSU. Students were allowed to attend classes on campus provided that they show proof of receiving at least one dose of the Covid-19 vaccine and maintain health and safety guidelines properly, according to a press release.
Students were excited to be back in classes after a long time.
Like all other educational institutions in the country, NSU was shut in March last year to curb the spread of coronavirus. However, with the successful launch of online class activities since the onset of the pandemic, NSU successfully completed all semesters on time. In compliance with the government directive, the decision to conduct in-person classes and exams was taken at the syndicate meeting of the university.
NSU's campus gets back life with the gathering of the students. After a long time, with the opening of the campus, students showed their cheerful presence in the university library, cafeteria and games room.
Professor Atiqul Islam, vice-chancellor of NSU, said at the end of visiting a number of classrooms, "It is so pleasing to see students come back after 18 months of emptiness. The Board and NSU Senior management are delighted to welcome back students."