Kuet teacher found dead, allegations arise against BCL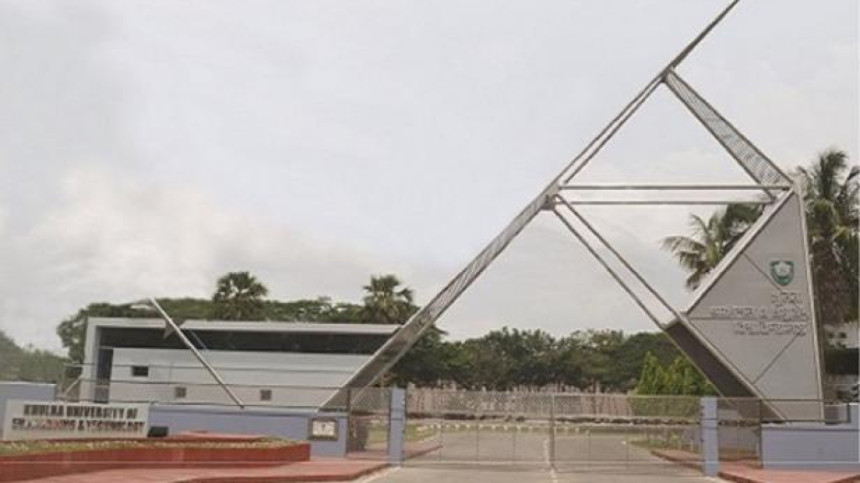 Prof Md Selim Hossain, a teacher of Electrical and Electronics Engineering (EEE) department at Khulna University of Engineering and Technology (Kuet), was found dead at his residence yesterday.
But questions and allegations arose centring his death who was also the provost of Kuet's Lalan Shah Hall, our local correspondent reports.
The Kuet authorities last night formed a three-member probe committee over the incident. The teachers and students announced to boycott academic activities from today demanding a fair investigation.
Kuet Teachers Association this noon held a meeting and after the meeting its President Pratik Chandra Biswas said that they will hold protest rally on the campus around 11am tomorrow.
The teachers also recommended to take legal steps soon regarding the death of their colleague and said that they will not take part in the classes and lab activities until the issue is resolved.
In a CCTV footage, it was seen that a team of 40-50 people led by Kuet Chhatra League General Secretary Sadman Nahiyan Sejan along with Prof Selim entered in office of the teacher around 12:30pm yesterday.
According to the CCTV footage, the BCL men left the teacher's office after 40 minutes. 
Students alleged that the team led by Sejan tortured Prof Selim mentally at his office room centring an election of dining manager of Lalan Shah Hall in December.
Prof Selim's family members said that the teacher reached his residence near the campus around 2:00pm yesterday and entered the washroom. When his wife saw he was not opening the washroom, they broke the door and took him to Khulna Medical College Hospital. But the doctors declared him dead.
When contacted, Kuet BCL General Secretary Sejan said, "I did not go there as a BCL leader. I am also member secretary of the university's student welfare committee. I went there as the committee's member secretary. We officially meet the person who gets the responsibility as a provost of a hall. But due to coronavirus pandemic, we could not meet Prof Selim earlier."
"Apart from this, we went to meet the teacher about different programmes centring the month of victory. A normal dialogue was held with our sir," he added.