The women who are fading away from our history
Why have we put so little effort into preserving the stories of Bangladesh's women revolutionaries?
Bangalee revolutionary, feminist and social reformer Leela Nag's century-old ancestral home, in Panchgaon village of Moulvibazar's Rajnagar upazila, has been destroyed. In between schools reopening, local elections taking place, and the menace of dengue raising its head even as Covid-19 begins to subside, this bit of news might not have resonated with you. But it is extremely significant—not just because of the wanton destruction of a property with historical significance (despite a High Court injunction that protected it), but because it is a testament to our callous attitude towards preserving the legacies of trailblazing Bangalee women who shaped this nation into what it is today.
The fact that the home of the first female student to obtain an MA from Dhaka University should meet this fate—ironically, in the very year the university celebrates its centenary—should be a cause of great shame for us all. At a time when co-education was not permitted, and the idea of a woman studying at this level was quite unthinkable for many, Leela Nag's determination to pursue higher studies alone should have afforded her a special place in our history. But this was only the beginning.
After graduating in 1923, she dedicated herself to advocating for women's education, founding the Deepali Sangha, an association for women, in the same year. She went on to establish a number of schools and institutes, including what is now Qamrunnessa Girls' School, one of the first schools for girls in Dhaka. We all know of Begum Rokeya as a pioneer of women's education in this region, but not many of us know of Leela's role in taking her ideals forward.
However, Leela's progressive thought was not limited to education—she wholeheartedly believed in the economic and political emancipation of women, as well as the liberation of the subcontinent from colonial powers. She entered into all-male revolutionary groups like Anushilan Samiti and Jugantor, and was instrumental in initiating women into the resistance (Pritilata Waddedar was one of the women who trained at Deepali Sangha). In 1931, after the daring Chittagong armoury attack and the subsequent clampdown on press freedom, she set up Jayasree, the first magazine that was written, edited, and managed wholly by women.
A close associate of Subash Chandra Bose, she was jailed twice for her politics: once for six years during the Civil Disobedience Movement, and again for four years during the Quit India Movement. In 1946, she became the only woman from Bengal to be elected to the Constituent Assembly of India, and after the Partition in 1947, she focused on helping refugees, especially destitute and abandoned women, setting up 17 relief camps in Noakhali.
In short, Leela Nag's legacy is not one to be taken lightly, which is why it is all the more frustrating that her ancestral home, instead of being preserved with care, has been allowed to fall into ruin. After Partition, the Pakistan government, true to its form, forced her to relocate to Kolkata, and all 5.97 acres of her family home was occupied by a man named Alauddin Chowdhury, who went on to collaborate with the Pakistani forces during the Panchgaon genocide on May 7, 1971, when at least 59 Bangalee Hindus were brutally murdered.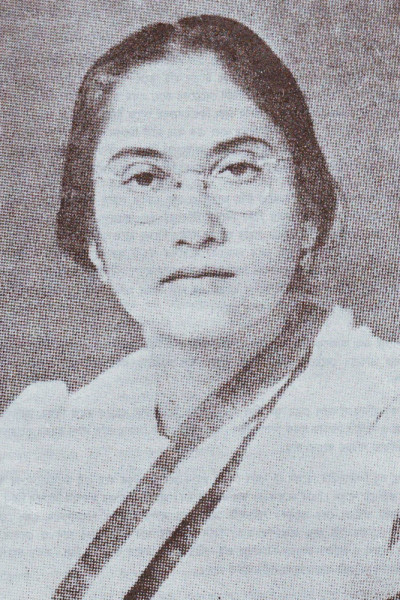 This begs the question: Why has the property continued to be in the possession of his family, who are embroiled in a battle with the High Court over its legal rights, even after the International Crimes Tribunal found evidence of Alauddin's involvement in crimes against humanity during the Liberation War? According to a member of the Leela Nag Smriti Pathagar, the lack of debris makes it apparent that the destruction of the house did not occur due to natural causes—it was deliberately dismantled, and the signs of the bungalow were removed.
This is not the first historical building in Bangladesh that has faced such neglect. There is a clear lack of policy guidelines on the preservation of heritage buildings—not to mention a pervasive absence of public awareness—as well as a certain level of political apathy. However, the destruction of Leela Nag's ancestral home is more than just cultural or heritage destruction—it is a silent complicity in the erasure of women's contributions to the political and social movements in this region from the pages of our history. Leela Nag is one of many Bangalee women to have made major contributions to liberating this land, from the British and from the Pakistanis, only to have their legacies pushed aside in independent Bangladesh.
In a world where women have historically been silenced, excluded from public life and education, and their contributions to science and social progress erased and undermined—and where this systematic exclusion is still so ingrained and, more often than not, institutionalised in most societies across the world—this apathy towards preserving women's histories in Bangladesh should cause us a great deal of concern. In fact, we should, in general, be worried about the lack of focus on our history prior to 1971, although our women leaders seem to have disproportionately borne the brunt of this collective amnesia.
Take Manorama Basu of Barishal, for example. She joined the anti-colonial movement as a teenager, went on to establish the first women's organisation in Bangladesh, and spent her entire life fighting for the rights of women. After Partition, she had frequent run-ins with the Pakistani regime, and was jailed for almost four years: first for leading a movement for supplying food in then Barisal in 1948, and later under a security law. She played a crucial role in organising women against the Pakistani autocracy, especially during the 1969 Mass Uprising. Where is the museum dedicated to "Mashima," as her followers fondly called her? Although the former Kawnia Branch Road in Barishal has been renamed to Manorama Basu Sarak, that is the extent of our memorialisation of her. There is no other major mention of her anywhere else in the country—no monument or plaque, not even her face on a stamp.
A similar fate befell the house of firebrand peasant leader Ila Mitra, who famously organised the peasant-Santhal uprising in Chapainawabganj in 1950 and was jailed and brutally tortured by the Pakistani police for four years. Her memory has been somewhat preserved with a mural in Dinajpur and a hall named after her at Bangabandhu Sheikh Mujibur Rahman Agricultural University (BSMRAU). But her childhood home in Jhenaidah's Shailakupa upazila remains in a dilapidated condition.
While the bravery and sacrifice of Pritilata Waddedar has, in recent times, come more in the spotlight, there is less mention of Kalpana Datta, who was entrusted along with Waddedar to attack the European Club in Chittagong, but was arrested a week before it could take place. Santi Ghosh and Suniti Choudhury of then Comilla, who were imprisoned in 1931 for shooting and killing the British district magistrate of Comilla when they were only 16, were hailed as heroes of the independence movement at the time, but are rarely mentioned in modern day Bangladesh. The names of lesser-known female revolutionaries, such as Parul Mukherjee of Comilla or Suhasini Ganguly of Khulna, have all but faded into oblivion.
Why has this been allowed to happen? This is all the more troubling because it is exactly what the Pakistani regime wanted when they launched a campaign to systematically erase Bangalee nationalism and the Bangalee identity, especially that of the Bangalee Hindu. At a programme at the Bangla Academy on February 15, 1971, Bangabandhu Sheikh Mujibur Rahman famously criticised this. "No efforts have been made to pay our respects to Surya Sen, a brave progeny of the Liberation Movement. You are afraid to speak of him, because he was Hindu. I call on the people of this country to write of and read their histories. Once, we could not speak of Bengali nationalism, but today, this nationalism is the truth, and there is no power that can stop it," Bangabandhu had said.
How sad is it that, even after 50 years of independence, we are still reluctant to heed his call? In fact, even the heroes of 1971 are not being memorialised in the way they deserve. On Sunday, The Daily Star reported on how a library in Char Rajibpur upazila in Kurigram, named after one of the most famous female Liberation War veterans, Taramon Bibi, has ceased to exist; the building is now being used as a barrack for Bangladesh Ansar.
Preserving the history of a country can help build national cohesion and present positive role models for future generations. And across the world, there is a growing awareness of how inclusive depictions of history can ultimately contribute to building societies that respect women. In a society as deeply sexist as ours—where it's not just online trolls, but parents, teachers, co-workers, public figures, and even parliamentarians are also on a constant crusade to prove feminism to be a "Western concept"—one cannot stress enough on the importance of having the examples of Begum Rokeya, Leela Nag, Manorama Basu, and Sufia Kamal in public view as a reminder of what a Bangalee feminist really looks like.
US educator Myra Pollack Sadker, who campaigned relentlessly for the removal of gender bias from school textbooks, once said, "Each time a girl opens a book and reads a womanless history, she learns she is worth less." I would add that, each time a boy or a man also learns of a "womanless" history, he too thinks the same, and the vicious cycle of a society that devalues and marginalises women continues. The leaders of this country have a responsibility to break this cycle.
Shuprova Tasneem is a member of the editorial team at The Daily Star. Her Twitter handle is @shuprovatasneem