Tech industry highlights from 2021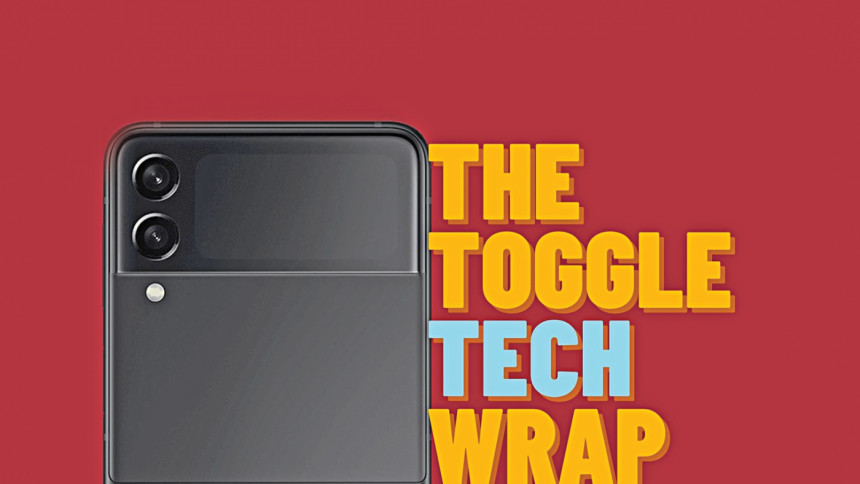 After another year in the pandemic, the tech industry saw its fair share of ups and downs and jaw-dropping innovation. With a new year right around the corner, here's a roundup of the tech highlights in 2021.
Launch of the next-gen consoles
The year started off with the video game industry officially stepping into the next generation with the PlayStation 5 and Xbox Series X, both packing quite the punch with advanced SSDs, 4k resolution at 120fps and ray tracing technologies.
Android flagships keep getting better and better
Like every year, the Android phone scene in 2021 has been dynamic with powerful new flagships from Samsung, Google, Huawei and more. With the launch of powerhouses such as the Samsung Galaxy S21 Ultra and the Google Pixel 6 Pro, Android users have had plenty to look forward to throughout the year.
Rise of the 'foldables'
While Samsung most notably started the foldable phone trend in 2019, in two years companies like Oppo, Huawei, Motorola and even Microsoft have launched their own variants. In 2021, with the launch of the Samsung Galaxy Fold 3 or the Oppo Find N, mobile companies and users alike have shown foldable phones enough love to make them a popular trend.
The new Windows 11
In June this year, Microsoft announced the latest version of their OS - Windows 11. Currently free to download for Windows 10 users, the new operating system promises an optimized taskbar, smaller updates, better security and multi-tasking features.
Nintendo Switch OLED - new console on the block
With the supply crisis that hit the PS5 and Xbox Series X, Nintendo Switch held out on its own pretty well, even in 2021, five years since its release. In October, Nintendo released the updated Nintendo Switch OLED to join the already well-received lineup of Switch consoles.
Latest and the greatest from Apple
Besides the annual lineup of new iPhones, Apple debuted an updated version of the iPad Pro, new Macbooks, iOS 15, Apple Watch Series 7 and most notably the most powerful chips the company has built to date - the M1 Pro and M1 Max.
Facebook going Meta
In one of the most surprising rebranding events of 2021, Facebook CEO Mark Zuckerberg announced Facebook's name change to Meta Platforms Inc. More than just a renaming, the company also announced their plans to deliver an advanced social experience through its future project titled the Metaverse.
TikTok vs. Twitch
TikTok recently announced its own desktop streaming platform called TikTok Live Studio that may rival Twitch. As previously reported, the program will allow streaming from desktops, while also interacting with viewers with a new chat feature. The program will reportedly allow streaming from video game consoles and mobile phones as well.
The semiconductor chip shortage
From consoles to phones, computers and even cars, the tech industry suffered another year in the pandemic from a severe shortage of semiconductor chips. But as the year comes to a close, tech giants IBM and Samsung have announced a new semiconductor design with vertically stacked transistors that can lead to cell phone batteries lasting a week without being charged.
A record-breaking year for cybercrime
With damages estimated to hit US$6 trillion this year, 2021 was a record-setting year for cybersecurity attacks. Most notably, ransomware like REvil, HelloKitty and Babuk breached government databases, renowned companies and retailers, social media platforms like Facebook and LinkedIn, as well as game developers like CD Projekt Red.
Touching the sun and more
From Jeff Bezos' all-civilian crew space visit to the James Webb Space Telescope expanding our observational reach into the universe, humanity's foray into space saw some interesting events in 2021. Space exploration couldn't have ended on a higher note than the Parker Solar probe bringing mankind the closest we've ever been to the Sun.
The Tesla Phone
Making a phone isn't exactly rocket science, but when there's SpaceX, Starlink and Elon Musk involved, it's easy to expect some out-of-the-box results. After dominating the automobile industry, Tesla recently set their sights on mobile phones with their 'Model Pi/P phone', a gadget theorized to bring features such as solar charging, satellite internet, vehicle control, crypto mining and more all within a single handset.
iPhone 13 cutting down production
For the first time in a decade, component shortages might be driving Apple to cut down on their iPhone production. Reports suggest that about 10 million units of iPhone 13 were scrapped because of prolonged shortages of chips and processors in the current post-pandemic market.
Technology advancing healthcare
With the pandemic still not completely behind us, health tech in 2021 made some impressive advancements in terms of 3D printed prosthetics, Stanford University's credit card-sized portable 'lab on a chip', or the DxtER tricorder capable of diagnosing 34 different health conditions including pneumonia, tuberculosis and diabetes, right at home.
AI technologies growing by leaps and bounds
Perhaps one of the most significant tech trends in 2021 has been the promising advancement in AI technology: being used to create hybrid workforces, increase data privacy, support computer vision and machine learning or automate chatbots and repetitive processes.