Augmedix makes Nasdaq debut in $40m IPO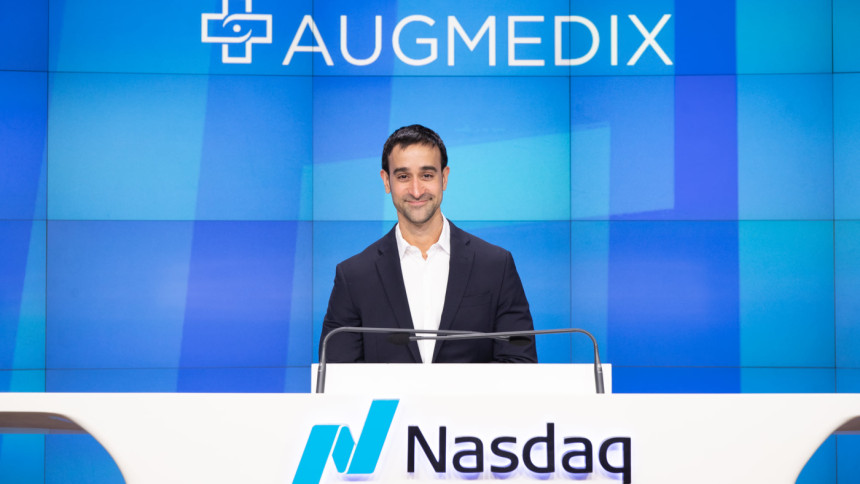 Augmedix, the digital clinical documentation startup, has launched its $40m IPO at the New York Stock Exchange.
The startup is trading at Nasdaq under the symbol AUGX and has offered a total of 10,000,000 shares of common stock at $4 per share. The Anglo-Bangladeshi Co-founder, Director and Chief Strategy Officer of Augmedix, Ian Shakil along with members of the board were present to ring the bell prior to the formal enlistment to NASDAQ. 
Headquartered in San Francisco, Augmedix started its scribe and engineering operations in Bangladesh back in 2012. Currently, it also has operations through partners in Sri Lanka and India. 
According to the recently issued press release, the underwriters had a 30-day option from the day the stock went public to purchase up to 1.5 million additional shares of common stock at the IPO price.
Augmedix launches its initial public offering roughly a year after the company announced that it had closed a $25 million private placement that would merge the company with Malo Holdings, a SPAC company.