'Every time my players take the pitch, I hold my breath'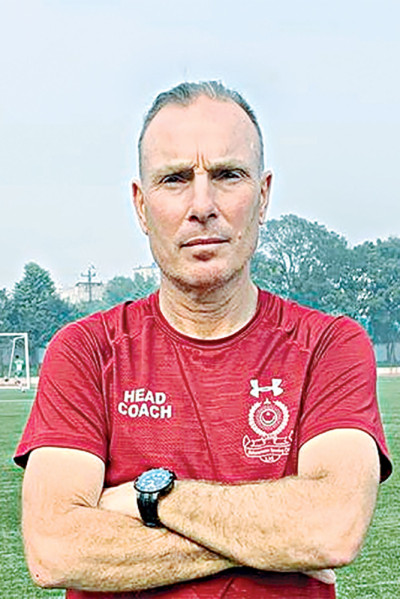 After Bashundhara Kings' Tapu Barman sustained an injured at the Birshreshtha Shaheed Mostafa Kamal Stadium earlier, national discard Jafar Iqbal suffered the same fate, being ruled out for six weeks, after picking up a knee injury in an Independence Cup fixture against Saif Sporting Club.
Mohammedan's vital winger also blamed the poor turf at the Big Bowl for the injury, which occurred following his challenge on Saif SC defender Nasirul Islam in the sixth minute of the match. Jafar eventually hobbled off in the 30th minute after failing to contend with the pain.
Jafar had also sustained an injury on the same turf during a Third Division Football League match in 2015.
"While sliding in to clear a ball from the feet of a Saif SC player at the start of the match, the spikes on my right shoe got caught in the turf and I hit my right knee against the player, thus injuring myself. Now I can't fold my leg or walk without support," Jafar told The Daily Star, adding that he was scheduled to undergo an MRI test in the afternoon.
Mohammedan coach Sean Lane guessed that it may be ligament damage, which could rule Jafar out for a long time.
"He could be out for a long time. We are waiting to have an MRI test today," the Australian said, adding that five to six Mohammedan players had also suffered injuries due to the poor turf in Kamalapur.
"It's like playing on concrete. The players' studs get caught in the turf. I have lost more than six players to long-term injuries at Kamalapur since I have been here. There will be more knee injuries during this tournament for sure. Every time my players take the pitch, I hold my breath. It's unsafe and well below FIFA standards," Lane told The Daily Star. "We surely can't be forced to play the Federation Cup there."