Bangladesh fall 2-0 to Maldives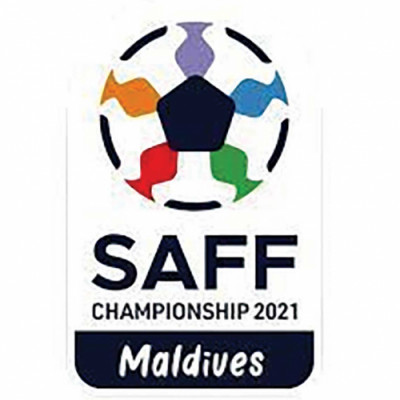 High-flying Bangladesh tasted their first defeat in the 13th SAFF Championship, suffering a 0-2 defeat to Maldives at the National Football Stadium in Male yesterday.
Despite a fourth consecutive loss to Maldives, Bangladesh are still in the race for the final with four points from three games. They only trail Nepal, who have six points from two games. India and Maldives are also in the race, with two and three points respectively from two games.
After a goalless first half, Hamza Mohammad and Ali Ashfaq hit one goal each in a match that had become a do-or-die affair for the hosts after a 1-0 defeat to Nepal.
Although Bangladesh had brilliant performance against Sri Lanka and India, they failed to replicate anything similar in a match where any other result than a loss would have suited them.
Oscar Bruzon made two changes to the team that played out a 1-1 draw against India, bringing in Rahmat Mia for the suspended Bishwanath Ghosh and Sohel Rana in place of Rakib Hossain.
To contain the dangerous front three of Ali Ashfaq, Ali Fasir and Hamza Mohamed, Bruzon deployed Rahmat Mia ahead of Saad Uddin, who was playing at right back, protected the right flank well together.
The hosts looked more energetic from the onset but it was Bangladesh who first launched the attack in the second minute, midfielder Biplu Ahmed driving straight to goalkeeper Mohamed Faisal.
Ashfaq, playing as a free-roaming forward, was marked tightly the hosts and the hosts struggled to penetrate Bangladesh's defence in the first half, barring one moved by Hussain Nihaan, the only change to the team that lost 1-0 to Nepal on the opening day.
Maldives, bolstered by deafening support of their fans, gained momentum and established authority in midfield while Bruzon and team manager Satyajit Das balked instructions.
Bangladesh focused on the counter and Matin Mia broke through on the half-hour mark, sprinting into the opposition box but the chance petered out as there was no one to pass to. Maldives earned two free kicks around the box and Ashfaq almost gave Maldives a lead in the 45th minute but his curling free kick was rebuffed by Anisur Rahman Zico.
Maldives maintained their stranglehold after resumption and Hamza Mohamed eventually provided the breakthrough in breathtaking fashion, launching an overhead bicycle kick into the far post in the 55th as Ibrahim Aisam's header looped towards him inside the box.
Bangladesh soon sent on Mahabubur Rahman Sufil, Suman Reza and Jewel Rana and amplified pressure in search of an equaliser but Maldives doubled their lead through a counter-attack in the 73rd minute. As Niaz Hossain broke through on goal, a trailing Sohel Rana dragged him down inside the box. Ali Ashfaq duly converted from the spot.