Why I miss Miley Jab Hum Tum, 11 years after it ended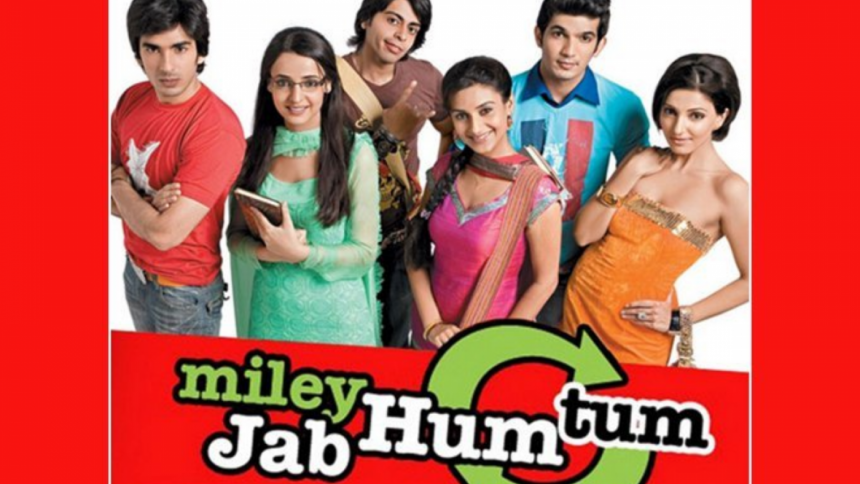 Eleven years ago, Miley Jab Hum Tum aired its very last episode, ending the wildly popular show that made ways for Hindi teen dramas for years to come. 
The show started its journey in 2008 on Star One, which was already renowned for youth-centric shows such as Dill Mill Gayye. So when Miley Jab Hum Tum, with its college setting and engaging storylines started airing, it instantly became a fan favourite. After all, who wouldn't love a story about two wildly different sisters coming to a big city from their rural town trying to find their way in life? 
Although the show can be classified as a coming-of-age drama, there was so much more to it. Miley Jab Hum Tum, while adhering to the western tropes that are common in coming-of-age stories in college settings, also subverted the same tropes in ways that were uncommon.
The popular and athletic kid Samrat was not egotistical. In fact, he was endlessly friendly and kind, especially to the most shy character, Gunjan. The geeky Mayank, on the other hand, was not reduced to being a side character. He was actually one of the main presences in the show and had multifaceted storylines of his own. 
In a similar way, the school diva Dia was not another cruel recreation of Regina George, but someone who got her own fulfilling redemption arc, and the comedian Uday was more than a funny guy. He was a character who added his own value to the show. 
This set Miley Jab Hum Tum apart. The show was not meant to be another college drama about a romanticised campus life. It was telling stories about characters that could very well be people around us. Especially considering how humanising their portrayals were of the two main female leads. Nupur, who was endlessly melodramatic, was never disregarded for her personality or used as a comic relief. She was given depth, and her eventual romance with Mayank occupied a larger part of the show. 
Where Nupur was larger than life, her sister Gunjan was shy and demure. Yet, Gunjan and her self-actualisation was a big part of the show's storyline. Miley Jab Hum Tum proved early on that it was not simply telling stories about fictional characters getting into college shenanigans. It was telling stories about characters compassionately. It was lifting them up in a way that was ahead of its time on Indian television. Not to mention the wholesome friendships which the characters ended up having with one another. 
That is why Miley Jab Hum Tum has permanently carved a niche in Indian college dramas and in the hearts of its fans. It was possibly the blueprint that made ways for other humanising college dramas such as Navya and Kaisi Yeh Yaariaan. It's been 11 years since the show ended, and we are still in awe of it.
Raya Mehnaz likes to critically analyse anything regarding pop culture, and when she's not doing that, she likes to live life dangerously — one House MD episode at a time. Send help at fb.com/raya.mehnaz