Best premium bikes you can get your hands on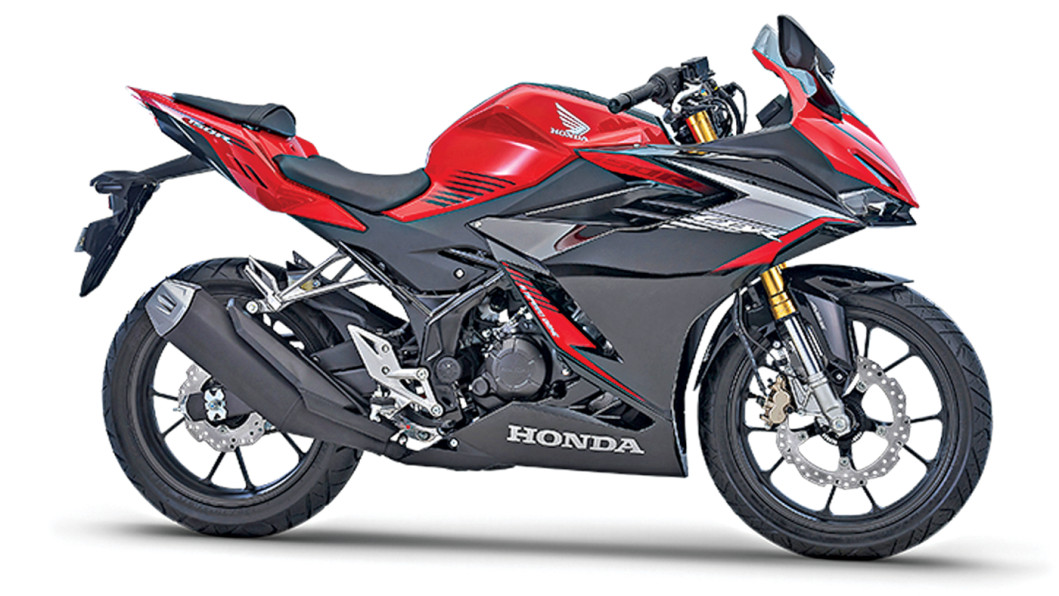 The hottest and most desired bikes are mostly sports bikes. They are as striking to look at while stationary as are when mobile. Although we do not get fully-fledged sports bikes in Bangladesh due to the cc limit, we do love the little brothers that come in the form of R15, GSX R, CBR, and so on. What if you could buy the costliest, fastest and most exotic bike available? That's what we are going to find out.
Honda CBR 150R 2021 Indonesia
If looks could kill, this bike would be in jail for a massacre. The pointy nose, the angry eyes and the sports decals make it one of the most desired bikes available to Bangladeshi motorheads.
Although this is an entry-level sports bike, compared to its bigger brothers, it packs some serious punch. It has a 149.16 cc single-cylinder liquid-cooled engine producing 17.1 PS at 9000 rpm and 14.4 Nm of torque at 7000 rpm.
It propels the bike up to 136 km/h returning approximately 35-40 km per litre of fuel. Even though it looks aggressive, it's a fairly comfortable ride with upside-down forks at the front and Swing Arm with Monoshock (Pro-Link) system at the back. It has 276 mm and 220 mm disk brakes on the front and rear wheels with dual-channel ABS as an option. Mind you, it is a road bike with low ground clearance and likes to stay on the road.
Priced at Tk. 5,40,000/-, it's a bike for people looking for a taste of racing bikes who don't have a budget problem.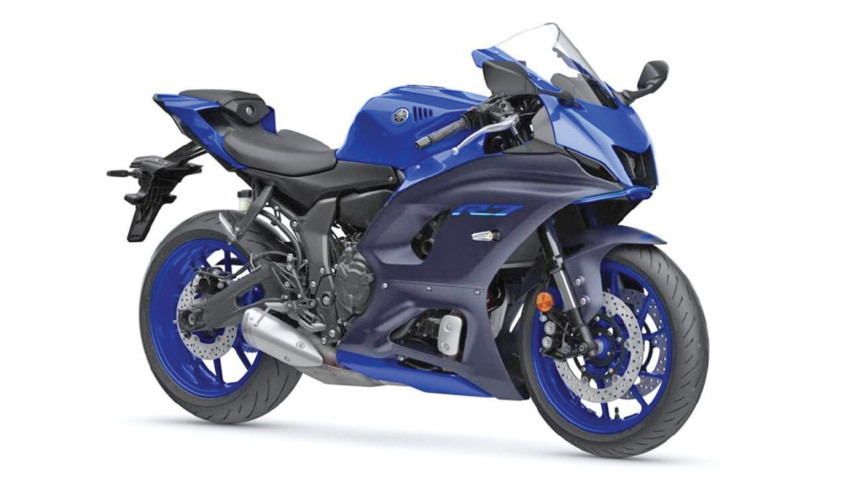 Yamaha R15M
The most popular poster bike gets a new look with the R15M. The redesigned headlight, the shiny graphics and the muscular fuel tank help it stand out as still a poster bike. This definitive sports bike of the subcontinent has at its heart a 155.1 cc liquid-cooled, fuel-injected engine pumping out 18.35 BHP of power at 10000 rpm and 14.1 Nm torque at 8500 rpm.
The top speed is around 140 km/h, and it's expected to go approximately 40 km per litre of fuel. VVA makes sure your rise to the top speed is smooth and the all-new traction control system helps you avoid wheelspin. It comes with dual-channel ABS and 282mm and 220mm brake discs. There are adjustable telescopic forks at the front and a mono-shock at the rear, and with the handlebar a little higher than before, it aims at being a better long-rider. The fully digital instrument console connects with your phone through the Y-connect app and shows various notifications and has many useful features.
The new edition of the most popular sports bike in Bangladesh, the R15M, has a price tag of Tk. 505,000/-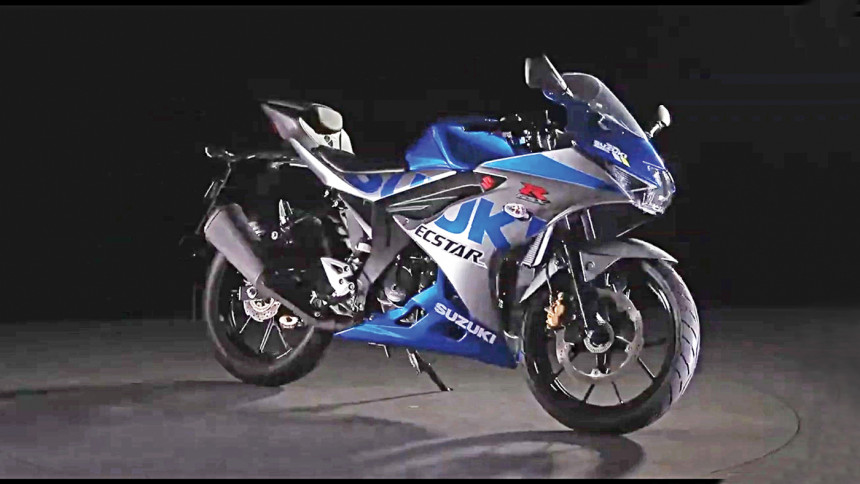 Suzuki GSX R 150
If you are looking for a pocket rocket, the GSX R 150 is the one to go with. It has a top speed of 145 km/h as listed by Suzuki, but people have gone over 150 km/h with this bike. The liquid-cooled, fuel-injected engine is one of the most powerful of the 150 cc segment producing 18.9 bhp at 10,500 rpm and 14 Nm of torque at 9000 rpm.
The bike is relatively smaller at 2020 mm length, 700 mm width and 1075 mm height, and lighter at 131 kilograms. As for suspensions, it uses telescopic forks at the front and mono-shock at the back. The braking system is effective and efficient with dual-channel ABS and a four-piston radial fixed calliper with a 290mm disc brake set up at the front and  189mm disc on the rear wheel. Looks-wise, it is a stunner, retaining the iconic blue and white livery and bold decals. There are a few more colours available.
The bike comes at a base price of Tk. 350,000/- without ABS, which requires going up to Tk. 3,79,950/-, and there is a special edition for Tk. 3,95,000/-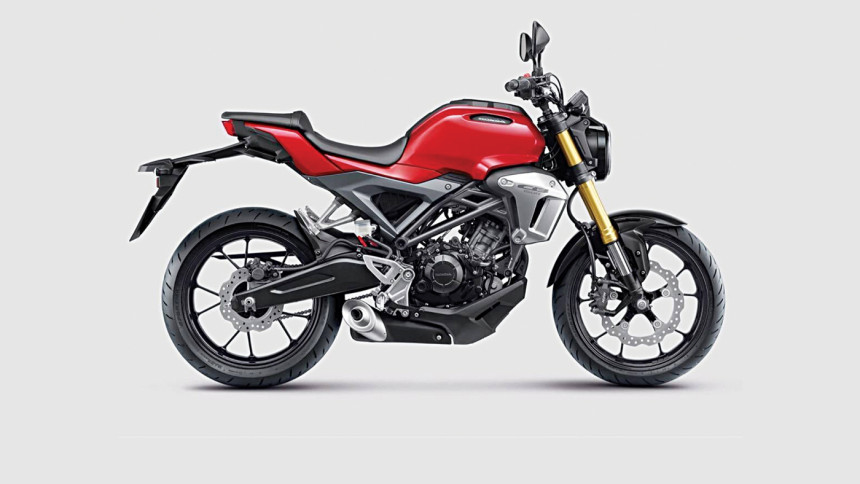 Honda CB150R Exmotion
Looking for a comfortable commuter bike with jaw-dropping looks? The CBR 150 R Exmotion has you covered. With a retro, round and split headlight, exposed scaffolding and muscular stance, it has a solid road presence.
A liquid-cooled, single-cylinder 149 cc engine sits at its heart pushing out 20 bhp and 14.5 Nm of torque. Power delivery is constant and smooth. You can expect a top speed of 135 km/h and a mileage of 35 km/l. To stop this streetfighter, there is a 296mm floating disc with radial 4-piston callipers that has ABS at the front and another disc on the rear wheel. Weighing only 123 kgs, this is a very lightweight and sporty bike.
This premium bike comes with a premium price tag which is Tk. 550,000/-, but you get what you pay for.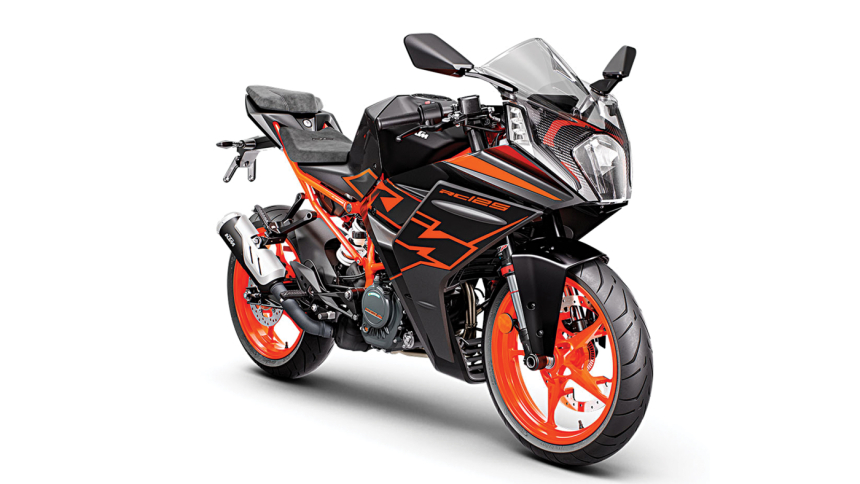 KTM RC 125 Indian
This one is arguably the most handsome looking bike currently available in Bangladesh. The recipe is from Austria, manufactured by Bajaj in India and doesn't need an introduction. The sheer excitement in its presence is spine-tingling. As for specs, it has a  liquid-cooled and fuel-injected 125 cc beating heart.
The single-cylinder, 4 stroke engine produces 14.8 BHP of power at 9500 rpm and 12Nm torque at 8000 rpm, and it catapults the bike to 125 km/h. Bringing it to a halt is a four-piston radial fixed calliper, 300mm disc on the front wheel and a 230mm disc on the rear wheel; both wheels get ABS. As for comfort, the front wheel has upside-down WP Apex-43 telescopic forks, and the rear wheel gets a preload-adjustable WP mono-shock suspension.
The bike is fairly heavy, weighing 154.2 kg, but it helps the RC stay stable at high speeds. The bike oozes quality and has soon become the dream of many. A dream, which can be realised for Tk. 430,000/-