India-Bangladesh relations witnessing golden era: Shringla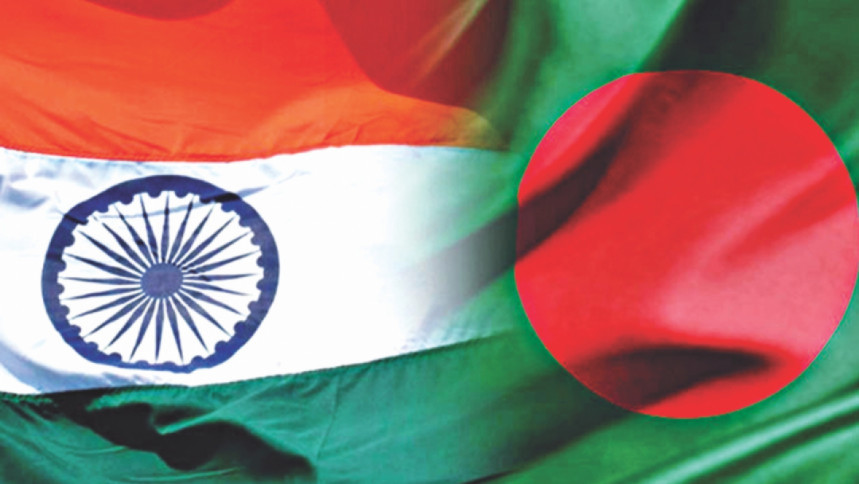 India and Bangladesh are going through a golden era as the relations between the two countries are now deeper than any other strategic partnership, Indian Foreign Secretary Harsh Vardhan Shringla said today.
"Under the visionary leadership of Prime Minister Narendra Modi and Prime Minister Sheikh Hasina, India and Bangladesh share a 'Sonali Adhyay' or golden era -- a relationship geared towards bringing stability and prosperity to people on both sides of the border," the top diplomat said while addressing an event on "Humanitarian, Political and Diplomatic Facets of the 1971 War" in Bengaluru.
Realising the full potential of this partnership would require continued convergence of strategic, economic and political outlook on both sides, he also said, reports our New Delhi correspondent.
"The spirit of friendship, understanding and mutual respect engendered during the liberation of Bangladesh continues to permeate different aspects" of India-Bangladesh relations, which "today are in many ways a continuation of the events that defined the course of history 50 years ago," Shringla said.
"Muktijoddhas still act a bridge between the two countries. We honour their contribution to the liberation of their country by extending support to them and their families through grants, scholarships and medical treatment in India. Regular exchanges between the security forces of our two countries are a reflection of our shared security considerations," he also said.
India has remained a committed partner in Bangladesh's socio-economic growth and development, the diplomat said.
Bangladesh is India's biggest development partner and India's largest trading partner in South Asia, contributing to economic prosperity and supply chain resilience in the region and beyond, he pointed out.
Shringla said contemporary India-Bangladesh relations have taken "great strides forward, especially in recent years. Two major pillars of Indian diplomacy -- Neighborhood First and Act East policies -- find expression in our vibrant ties with Bangladesh."
India and Bangladesh share strong people-to-people ties that have been further strengthened through capacity building programmes, scholarships and cultural exchanges, he said.