Rab arrests man, who 'swindled job-seekers', from Dhaka's Banasree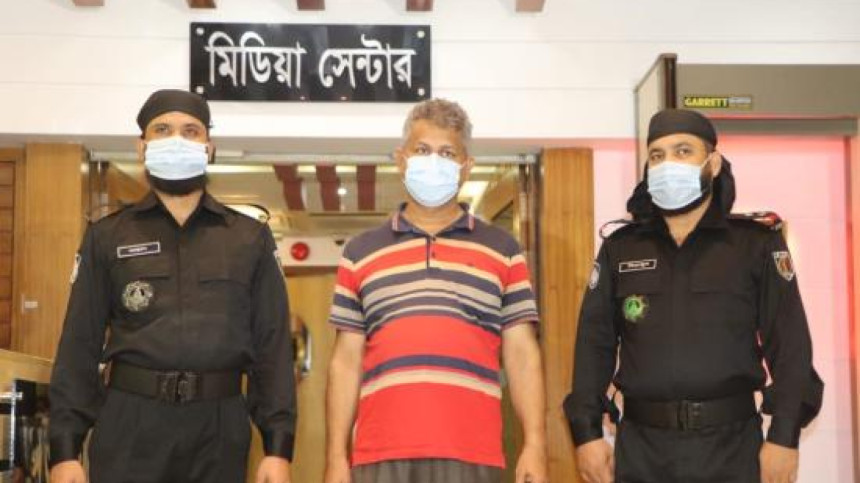 Rab has arrested a man, who swindled job-seekers out of huge sums of money as part of a recruitment scam, during a raid in Dhaka's Banasree area this morning.
Arrestee Shahirul Islam Sikder (48), used to identify himself as the managing director of Homeland Security and Guard Service Ltd.
A team of Rab arrested him along with six firearms and 237 bullets from his residence around 8:30am after several of his victims made complaints against him, Mozammel Haque, commanding officer of Rab-4, told a press briefing at Rab media centre.
Shahirul, who studied up to HSC, started providing security guards since 2003. Later, he established the business and started deceiving people -- offering jobs in government and private offices, he said.
Publishing flashy advertisement, he used to attract job seekers.
The man used to take Tk 20,000 as security deposit from each for jobs in private firms and Tk 5-10 lakh from each, promising to give jobs in government offices, Rab said.
Shahirul would use firearms to threaten the victims whenever they wanted promised jobs or their money back.