Amish — The best place for doner kebab in Dhaka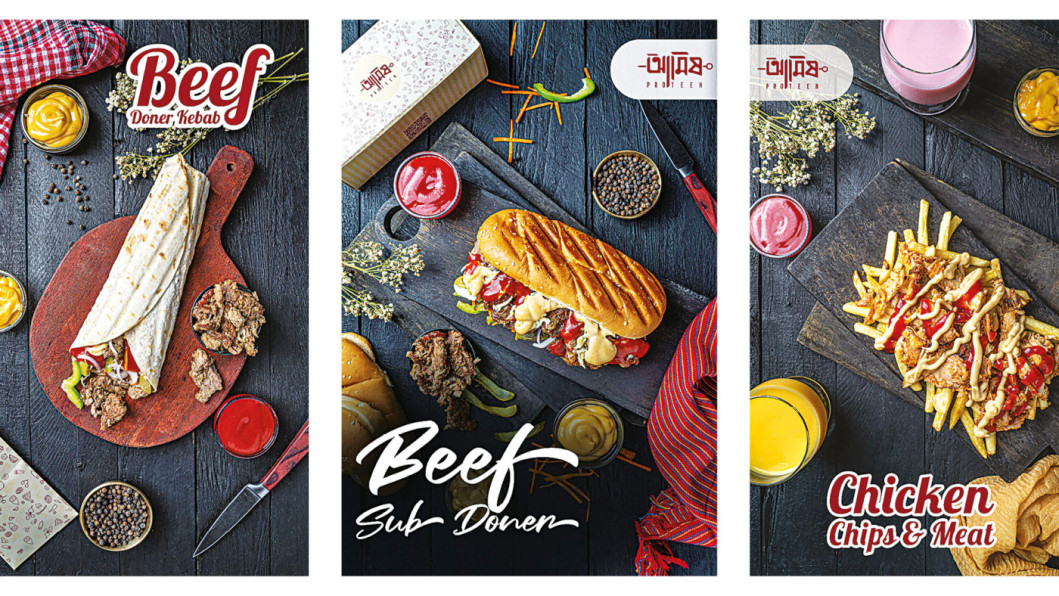 Rarely does anyone say no to kebabs. Whether it is the traditional version or the taste of a foreign cuisine, we all love the taste of spicy charred meat on pita bread every now and then. So, what makes Amish the answer to our kebab cravings? Glad you asked.
Amish is perfect for takeaways and/or gathering of a small group. Although we have accepted kebab shops to look a bit messy and greasy, Amish proves us wrong. With a polished look inside out, it wipes off any hygiene question you may have by offering a live kitchen experience. The kebab meat is carved off of a circulating heated cylinder and assembled right before your eyes.
Next notable fact is the menu itself. Again with a very refined look, Amish offers a limited number of options with only the best of their creation; quality over quantity.
Kebabs are available in both chicken and beef variants, and you may choose to have it as a wrap or between sub-breads. You can also choose to adjust the spice level. Chips and meat, on the other hand, is doner with a poutine twist to it. This dish is loaded with the meat of your choice along with fries and house-special sauce. Sounds like love in a box, doesn't it?
Last but not the least, Amish has probiotic yoghurt drinks as the perfect complement to your meal.
In conversation with one of the owners, Faisal Khan, we got to know the story behind the beginning of Amish. It turns out that in 2020, this close-knit group of friends came up with an investment plan that would require their involvement and keep them together.
"We are all busy with our lives and with time, people are bound to grow apart. Amish came as an attempt to keep us all together," he said, and added, "I hope I don't scare you, but Amish is actually owned by 18 people."
The atmosphere around Amish seems to reflect the vibe it was created from. You can catch up with a friend, stop for a quick meal on the go, or just unwind by yourself at the end of the day. This is probably why despite being relatively new, it is growing in popularity rather fast.
With the winter approaching soon, make sure you don't miss out on the 'meatiest doner kebabs in town.'
Essentials —
Location: Shop No. #2 [Ground Floor] Army Market, ECB Chattar, Manikdi, Dhaka Cantonment, Dhaka-1206
Phone:01321-159000
Facebook: https://www.facebook.com/amishproteen
Photo: Amish