Stopping Omicron Variant: Govt still sitting on experts' advice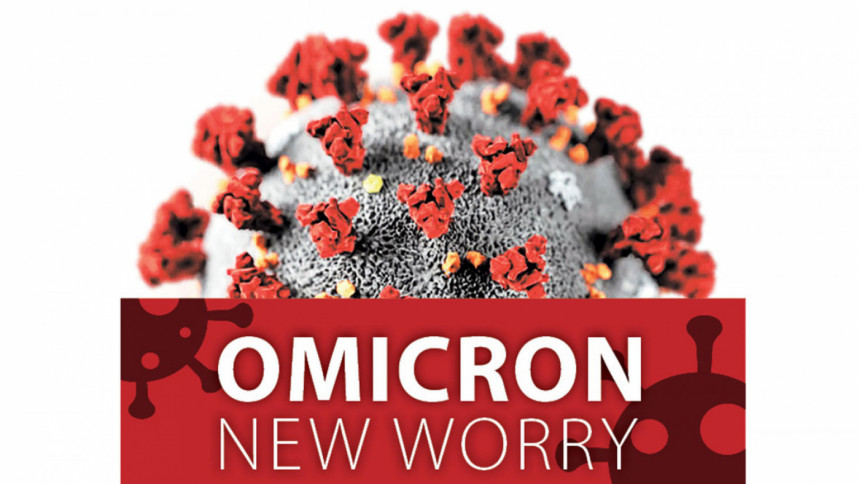 The government is yet to take any effective measures to prevent a possible surge in Covid-19 cases as per recommendations made by the National Technical Advisory Committee.
The recommendations came following the detection of the fast-spreading Omicron variant in South Africa last month.
The NTAC on November 28 recommended limiting mass gatherings and issuing travel bans on countries where the variant has spread, ensuring the use of facemasks, and preparing hospitals to tackle a fresh surge in transmission.
Expect for the Civil Aviation Authority of Bangladesh imposing travel restrictions on seven countries from yesterday, none of the other recommendations has so far been implemented.
The seven countries are South Africa, Botswana, Eswatini, Ghana, Lesotho, Namibia and Zimbabwe.
For passengers coming from other countries, the CAAB circular said they must get their Covid negative test certificates 48 hours before a trip. It also said the tests must be done using RT-PCR machines.
Experts said the measures taken are not enough, adding that the government should implement fresh health safety guidelines and conduct rigorous screening at all ports, as the Omicron variant has already been reported in more than 40 countries, including neighbouring India, and many of them are already grappling with a spike in infection rate.
Bangladesh, however, is yet to report any case of Omicron.
According to studies, the new variant is more transmissible than any other coronavirus variants. But there is no conclusive data yet on whether it is deadly or not.
"It doesn't matter whether the Omicron is deadly or not. We should not delay following the protocol to curb the spread of the virus. We have seen how many losses [of life] the Delta variant caused," Dr Abu Jamil Faisel, member of the Epidemiology and Public Health Committee of the Directorate General of Health Services, told The Daily Star yesterday.
Prof Nazrul Islam, member of the NTAC, said, "If those recommendations are not implemented, the situation can get dangerous for all of us."
Prof Tahmina Shirin, director of the Institute of Epidemiology, Disease Control and Research, said, "If the same travel ban were imposed to all other countries where Omicron has been detected, it would be better. But there might be other reasons for not doing so."
She added, "Health officials at all levels have been asked to implement the health safety guidelines. But it requires cooperation. The health department cannot do anything alone."
On Thursday, Health Minister Zahid Maleque told journalists at Hazrat Shahjalal International Airport that the government could not trace the 240 passengers who came from South Africa recently.
Experts said this was a reflection of lax coordination between the ministries.
The government lifted all coronavirus restrictions from August 19 and all public transports were allowed to operate while maintaining health safety guidelines.
Social gatherings were allowed and tourist destinations were also reopened on the condition that they operate at half their capacities, according to a Cabinet Division circular issued on August 12.
Besides, the circular said everyone must continue wearing masks and following other health rules.
However, experts say all health rules are being grossly violated.