No plan to seal borders, enforce lockdowns
Health minister on Omicron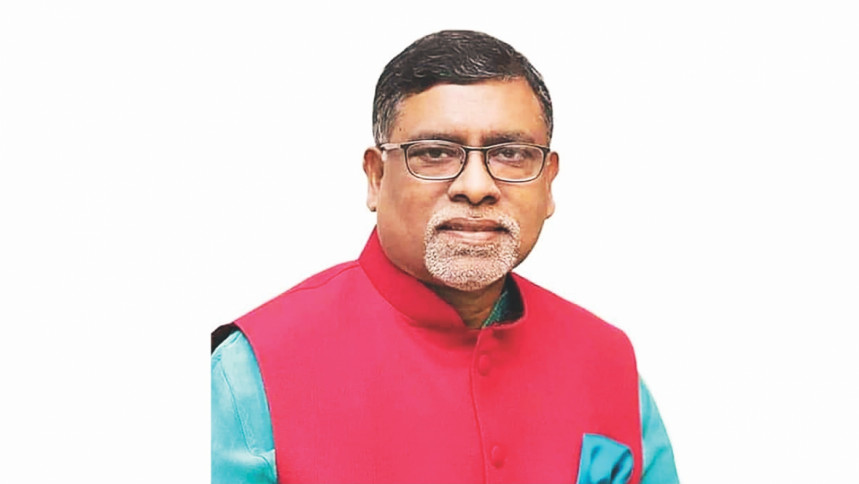 The government has no plan to seal off borders or slap lockdown to prevent Omicron variant, Health Minister Zahid Maleque said yesterday.
"There is still no such situation so that the borders need to be sealed off or lockdown to be slapped. Screening and the [Covid-19] tests have been strengthened in each border [entry points]," Maleque told the journalists following his visit to the newly built Nursing Institute in Savar.
He came up with this statement when the Omicron variant of concern has spread to more than three dozen countries, including five confirmed cases in neighbouring India.
Although the government has not imposed a travel ban on any country yet, Maleque urged Bangladeshis now abroad, especially those in African countries, not to return home right away.
"You stay safe right there if you want to keep your family as well as the country safe," the minister said.
Earlier, the government made 14-day institutional quarantine mandatory on arrival from seven African countries.
It also issued a blanket rule that all arrivals must carry RT-PCR Covid negative certificate with the test done no more than 48 hours prior to departure for Bangladesh.  
For outgoing passengers, the space for the RT-PCR testing zone has been expanded to 30,000 square feet from 2,000 square feet at Hazrat Shahjalal International Airport, the minister informed.
Last week, the health directorate issued 15-point directives to enforce health safety rules and alerted all hospitals countrywide.
Besides, the government has decided to offer booster doses to people aged 60 years and above.
"Booster dose is not related to the Omicron. We had this in our plan; it has been approved now," the minister said.
Meanwhile, six people have died from Covid-19 in 24 hours prior to 8:00am yesterday. There were at least 197 new Covid cases discovered in the same period, says a DGHS press release.