Srijit Mukherji wishes to make Shakib Al Hasan's biopic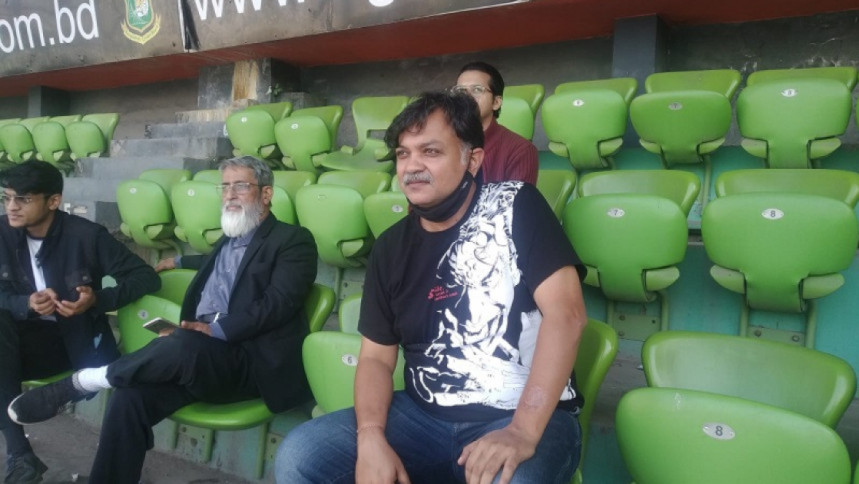 Noted Indian filmmaker Srijit Mukherji was seen at Mirpur Sher-e-Bangla Cricket Stadium, watching Bangladesh's match, earlier today. The director wishes to make a biopic on Shakib Al Hasan.
Originally, Srijit came to Bangladesh to celebrate his wedding anniversary. As he is an avid fan of cricket, he decided to watch a match while he was in the country.
He is also working on "Shabaash Mithu," the biopic based on the life of the captain of the Indian Women's ODI cricket team – Mithali Raj. Taapsee Pannu is playing the lead role in the film.
"I would love to make a biopic on Shakib," Srijit told The Daily Star. "Besides him, I really hope to make a film on the life of noted Bangladeshi cricketer Raqibul Hasan."
Bangladesh's Liberation War veteran and former captain of Bangladesh National Cricket Team Raqibul Hasan played a key role in building cricket in the country. In 1971, during the Liberation War, he appeared in the field with a Joy Bangla sticker on his bat, which helped him to draw the attention of the whole world.
As his story truly touched Srijit's heart, the director wishes to present it on the silver screen.
He also wanted to make a film about Azam Khan, the pioneer of rock music in Bangladesh. "I really wanted to work with Azam Khan, who also loved and played cricket," added Srijit.
The love for cricket amongst artistes is nothing new. Many authors, including Satyajit Ray and Moti Nandi, have shed light on the topic of cricket in their work.
"The character of Feluda also played cricket, he did off-spin bowling. The second season of my series on Feluda will be released next month. We have also finished working on the third season. However, instead of Addatimes, these seasons will be released on Hoichoi," added Srijit.