Noted actor and director Kayes Chowdhury no more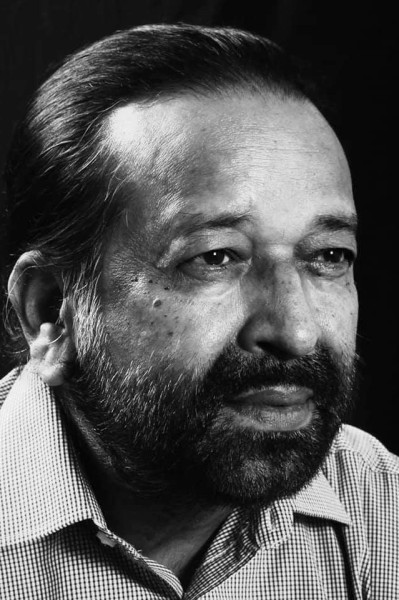 Renowned actor, director, and playwright Kayes Chowdhury has passed away at his residence around 7.30 pm today due to kidney-related complications.
The news about his demise was confirmed to The Daily Star by Shahiduzzaman Selim, president of Obhinoy Shilpi Shongho.  
"Kayes Chowdhury was a dear friend of us and his sudden demise has left a void in our heart and in the showbiz", mentions the actor.
Kayes Chowdhury became a well-known face in the world of package tele-fiction with his wonderful playwright skills and amazing direction.
Apart from acting and directing plays, he was also involved in the teaching profession.
Kayes Chowdhury was the playwright and director of BTV's famous tele-fiction "Na" starring Tania Ahmed, Tony Dias, Shomu Chowdhury Promukh.
He has also directed popular tele-fictions such as "Sopno Ebong Tumi" and "Tritiyo Noyon."
Kayes Chowdhury also showcased his amazing acting skills in Chayanika Chowdhury's tele-fiction "Shopno Morubhumi" and Saiful Islam Munna's "Goriber Kopal ey Shanti Ney". His performances in both works were highly appreciated by the audiences.
Khorshedul Alam Khosru, President, Bangladesh Film Producers' Association also worked with the "Krishnopokho" actor.
"Kayes Chowdhury directed a few plays under my production. He was truly a wonderful person," added Khosru.
Throughout his career, he has created a lot of popular directors and playwrights under his guidance. His two assistant directors were National Film Award-winning director Saiful Islam Mannu and popular playwright Sathitho Rahman Ruhel
 "Kayes Chowdhury Janaza will be held after Jumma prayers tomorrow at Dhanmondi Taqwa Masjid. Later on, he will be buried at the Mirpur Shahid Buddijibi Koborstan," mentions Ahsan Habib Nasim, general secretary of Obhinoy Shilpi Shongho