'My prayers are with Sohel Rana'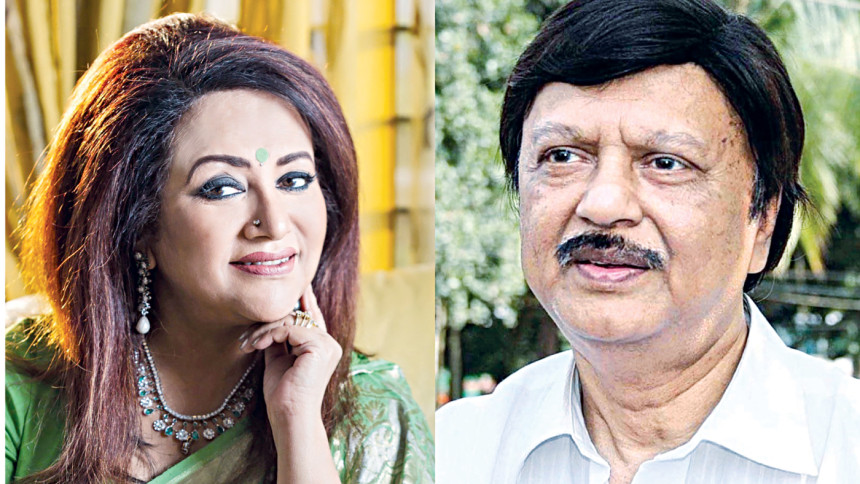 Popular on-screen duo Sohel Rana and Babita have delivered countless hit movies such as "Mintu Amar Naam", "Naag Purnima", and "Protihingsha", among others.
Renowned actor Sohel Rana is on life support, while Babita is residing with her son in Canada.
In a recent conversation with The Daily Star, Babita spoke about her close bond with Sohel Rana and their experiences of working together.
"The first time we interacted with each other was when we were cast opposite each other in 'Maa'," said Babita.
Babita and Sohel Rana have worked together in numerous movies directed by AJ Mintu. One of their popular movies is "Mintu Amar Naam" which features the popular song, "Ajke Na Hoy Bhalobasha Ar Konodin Noy".  
"Sohel Rana and I contributed a lot to the emergence of Bangladeshi modern action films. The two of us have given a lot to this genre," mentioned the actress.
Babita also spoke greatly about the actor's punctuality and passion towards movies.
"Whether it is shooting at BFDC or outdoor shooting, he would always come on time," said Babita who has also acted in numerous movies directed by him. "He is highly committed towards the film industry."
Babita addresses Sohel Rana as Parvez bhai. "He is known to his fans as Sohel Rana but he goes by the name Masud Parvez for his directorial ventures," she shared.
Babita was rather upset when the actress heard about Sohel Rana's worsening health. "I was devastated to learn about Sohel Rana's deteriorating health. Even if we are far apart, I am still keeping tabs on his health," shares an emotional Babita. "Many actors have come out of life support, and I hope for his speedy recovery. My prayers are with him."
Babita also recollected her last phone conversation with the actor.
"I called him over the phone and that day I pushed him to install WhatsApp or Viber so that we can talk with each other even if we are far apart. I still remember his laughter when I was insisting him and guiding him through the process," recalled Babita.
"My dear Parvez bhai, I really want to see your bright smiling face and I really hope you come back to us all hearty and healthy again," concluded the actress.