Korean Film Festival begins with screening of 'Parasite'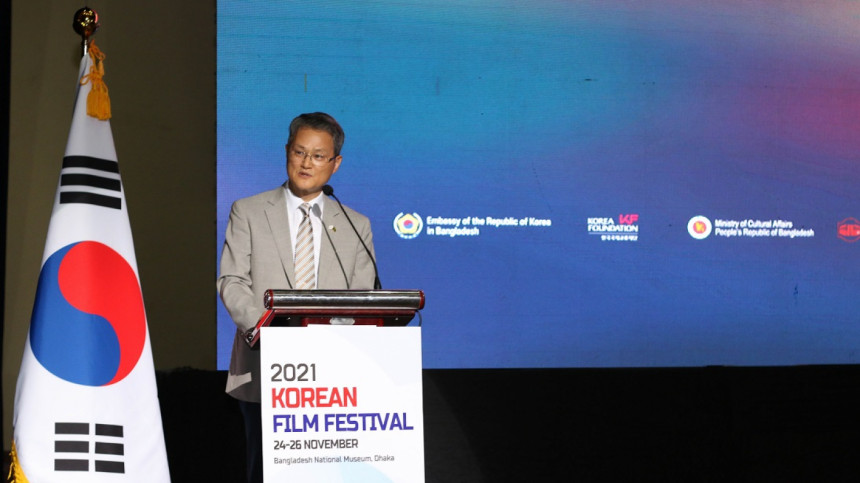 The Embassy of the Republic of Korea is hosting the 2021 Korean Film and Tourism Festival from November 24-26 at the Bangladesh National Museum.
The opening ceremony kicked off with performances by the 2019 winner of K-pop World Festival 'Rebels' Groove'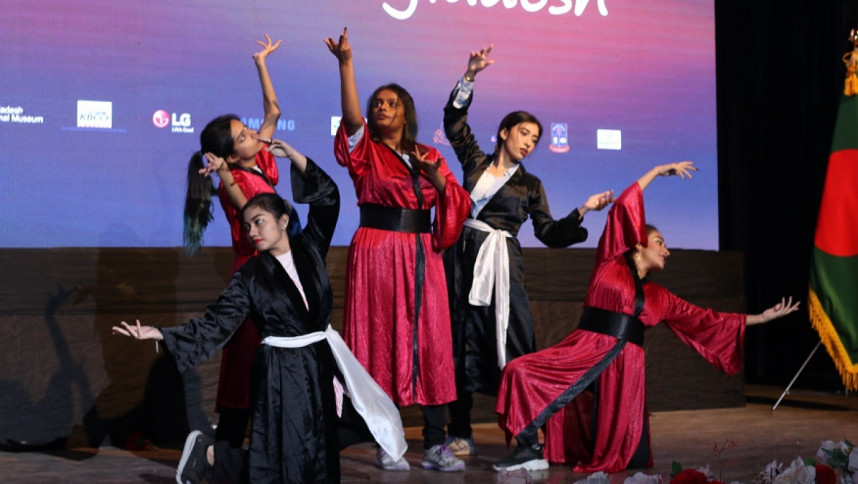 Ambassador Lee Jang-Keun greeted the audiences in Bengali and also talked about the popularity of Korean movies and dramas in Bangladesh.
"We have been organising the Korean Film Festival for more than 10 years but due to Covid-19, we had to skip it last year. This year, we decided to open the festival with the screening of "Parasite", the first Korean language movie which got four Academy Awards. Apart from that, we are also going to show other movies including the first time Korean animation movie "Red Shoes and the Seven Dwarfs" which was made completely by a Korean company," mentioned Ambassador Lee Jang-Keun.
Honourable State Minister for Cultural Affairs K M Khalid attended the ceremony as the chief guest.
He talked greatly about how both Korea and Bangladesh share a similar love for language and culture.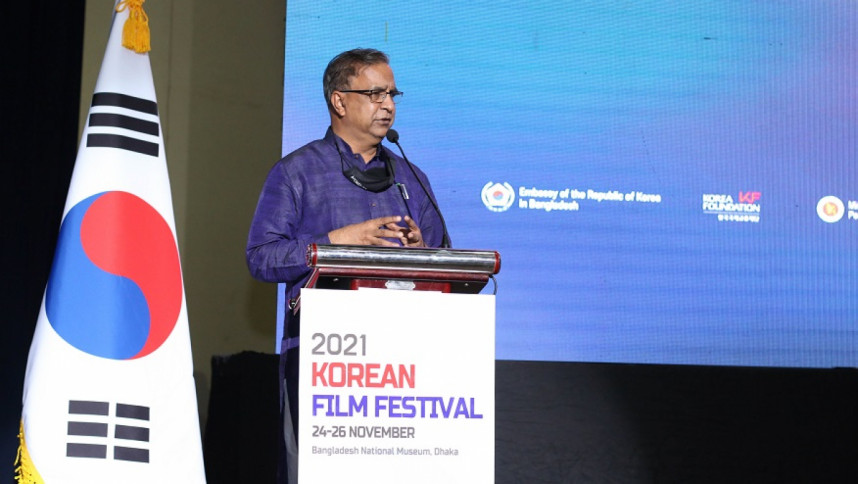 "We have a cultural connection with Korea through our love for language. Both countries shed blood for the sake of our mother tongue. Apart from the screening of "Parasite", they have also introduced a tourism festival to attract Bangladeshi tourists which is highly commendable," he mentioned.
"Currently, there are 20,000 Bangladeshi people working in Korea and 15,000 meritorious students studying in prestigious Korean universities. We have also signed up a cultural exchange programme through which both the countries will get to have first-hand experience of various cultural norms and believes," added K M Khalid.
The  festival will showcase five movies including "Parasite" "Kim Jiyoung Born 1982" "#Alive" "Red Shoes and the Seven Dwarfs" and "Mal-Mo-E: The Secret Mission."
In addition to the film screenings, visitors will also get to enjoy various live activities such as VR tours of some tourist places of Korea, Korean folk games, Hanbok wearing and instant photo shoots.
There is also a Dalgona Candy-making counter, where people will get to enjoy the delicious treat.  Dalgona Candy became really popular after the recent release of the much-talked-about "Squid Game."