I hope 2022 has intriguing roles for me: Jaya Ahsan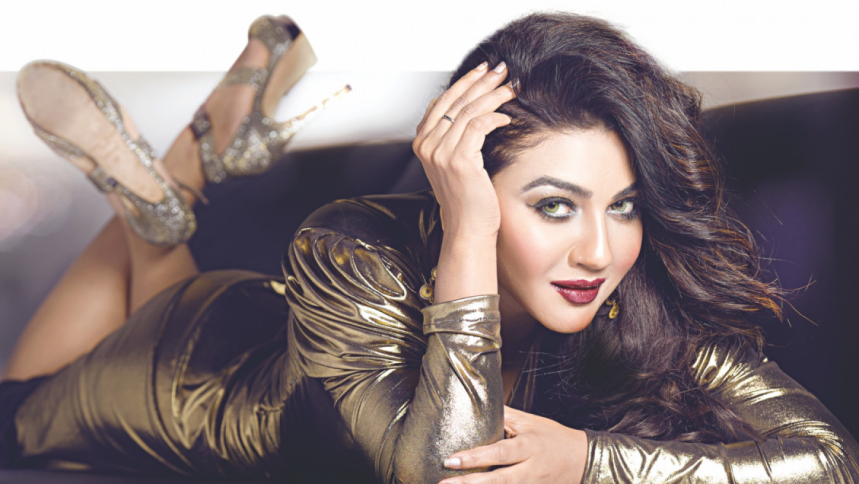 National Award winning actor Jaya Ahsan has garnered immense appreciation on national and international platforms for her impeccable performances over the years. The trailer of her upcoming film "Jhora Palok" was released recently. The diva is also being featured in new Kolkata based production which is currently in works.
In a candid chat with The Daily Star, Jaya Ahsan talks about her upcoming ventures and shares her hopes for 2022.
You have been appointed as the The United Nations Development Programme's (UNDP) Goodwill Ambassador in Bangladesh. How do you feel?
I am honoured to be named the Goodwill Ambassador of UNDP and extremely privileged to join the team in working towards these goals.
I will advocate and mobilise action to work on SDGs through online and offline media and all other platforms I have access to.
Tell us a bit about "Jhora Palok".
The film is based on the life of celebrated poet Jibanananda Das, played by noted Indian actor Bratya Basu. I will be seen in two characters in the production – as his wife Labanyaprabhai Das who has been his inspiration throughout his journey and as Suranjana.
Playing two characters was challenging but I enjoyed it as it pushed me to extends I did not know I was capable of reaching as an actor.
When will the film be released?
The script of this film is amazing and the director, Sayantan Mukherjee, has crafted it in a very exceptional manner. I hope its unique story telling style and our effort appeals to the audience. We plan to bring the film to the spectators by February or March, 2022.
You recently returned after shooting for a new Kolkata-based production. How far along is the film at the moment?
I am playing the role of a revolutionary in "Kalantor Bangabhanger Biplobi Jug", film based on the Partition on Bengal. The project is directed by Soukarya Ghosal.
We have partly shot for the film and plan to resume shooting in the New Year in Jharkhand. This historic film has the potential to become a legend and these are the kind of projects I look to be associated with.
What kind of roles would you like to play the upcoming year?
I want 2022 to have intriguing characters in store for me, ones which will help me grow as an artiste.