Actor Shamim Visti passes away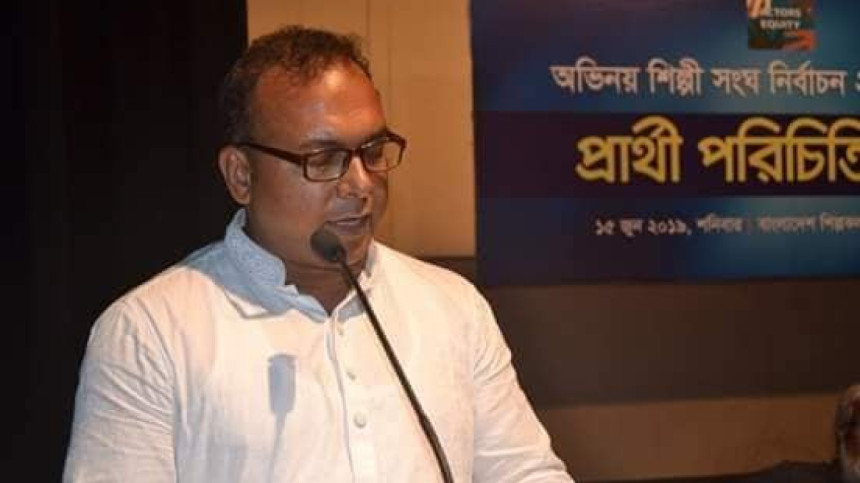 Television, film, and theatre actor Shamim Visti passed away at midnight yesterday after suffering a massive heart attack, informs Obhinoy Shilpi Sangha General Secretary and renowned actor Ahsan Habib Nasim. He was 55.
"He had been low since he was informed about the demise of Kaiser Chowdhury, and his health deteriorated, causing nausea and weakness," says Ahsan Habib Nasim. "He was rushed to the hospital but despite their best efforts, the doctors could not save him."
Born in Kobutorkhola, Srinagar, Munshiganj, Shamim Visti was a member of Natyachakra, one of the oldest theater troupes in the country and has appeared in their popular production "Bhoddornok" multiple times. He was also a member of Obhinoy Shilpi Sangha and had contested in the last presidential elections.
The actor actively participated in many projects while being in Japan in Tokyo International Culture Academy productions.
He was working on a new television production for BTV, a serial produced by Fazle Azim and directed by Mamunur Rashid. He was also featured in the film "Porobashini".