Kobial begins journey with debut production 'Shukh'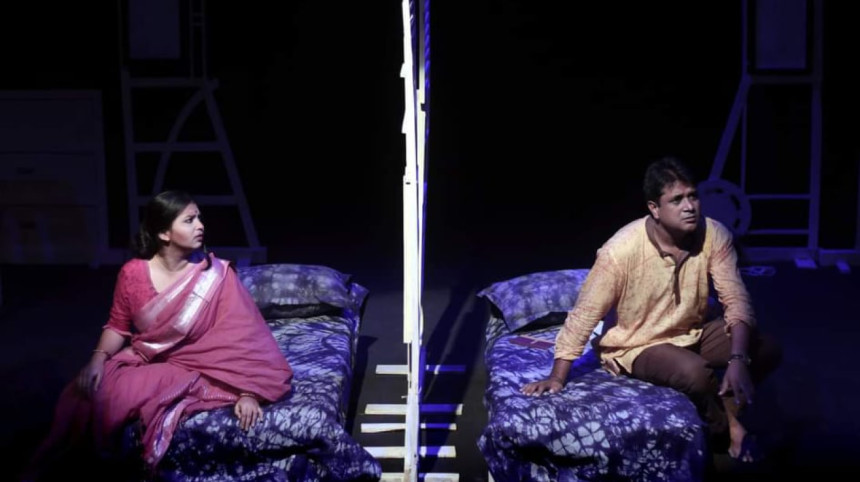 With the objective of guiding the new generation in building communal harmony, Kobial Trust has been formed by a group of cultural personalities of the country.
Under their theatre banner Kobial, they inaugurated their first theatre production "Shukh" on October 21, at Experimental Theatre, Bangladesh Shilpakala Academy.
Dr A K M Yusuf Hassan, widely known as Yusuf Hassan Arko is a writer, director, and Professor, Department of Drama & Dramatics, Jahangirnagar University. He is also a member of the popular theatre group, Nattyakendra.
"We have formed Kobial Trust, collaborating with some like-minded people," he shares. "However, we plan to do our theatre projects under the banner of Kobial, in a professional manner."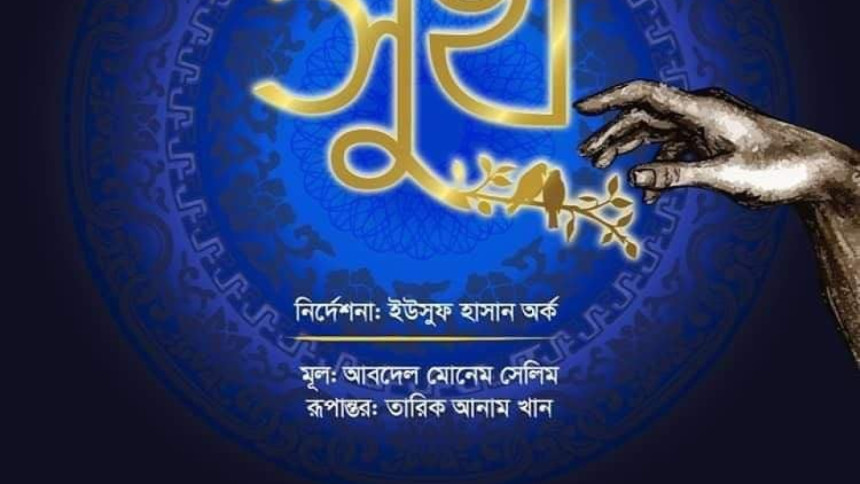 Arko is the Chairman of Kobial Trust, and also the director of the play "Shukh". It is an adaptation of Abdel Momein Selim's "Marital Bliss". The play has been adapted by prominent theatre, television, and film actor Tariq Anam Khan.
Their 3rd and 4th production will be staged tomorrow (Sunday) at Nilima Ibrahim Auditorium, Bailey Road.
Sponsored by Elite Hightech industries Ltd, the storyline of the drama portrays the witty relationship between a married couple, who often banter due to their differences in their likes and dislikes.
Teachers and students of Drama and Dramatics Department Jahangirnagar University have acted in the play.
"Our objective is to create a culturally engaged platform that instigates the youth to get involved in creative arts, explains Arko.
At the same time, he also stressed on the ongoing communal attacks. "The reason we are dealing with communal hatred till date is because we are culturally ignorant," he adds.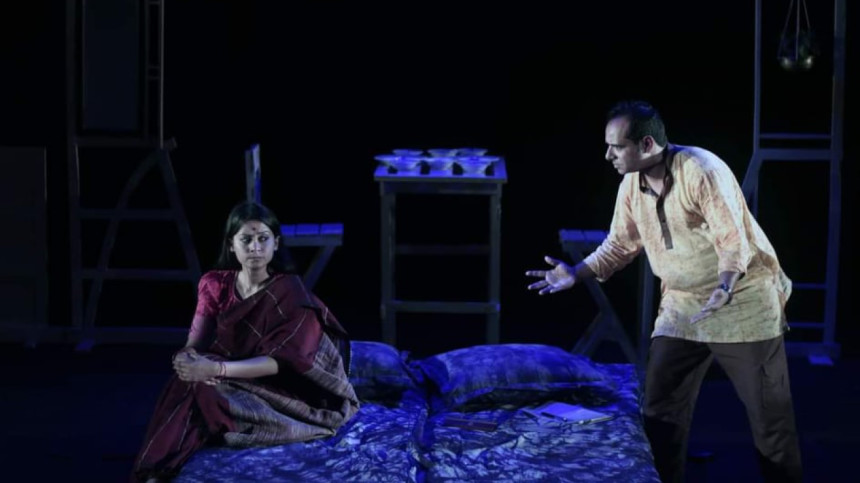 Kobial Trust intends to build a performative art school, library, and a studio theatre under a single compound. They have been planning to begin its construction by the end of this year.
"We must remember that above everything else, we are humans, this should be our primary identity. We are hoping to focus and eradicate these cultural nuisances, through our cultural projects" he asserts.
He informs that the trust is open for all, anyone can come forward and can be a part of it.
Other trustee members are Actor Mosharraf Karim, actor and filmmaker Fazlul Tuhin, Dr Rubayat Ahmed (Teacher), Habib Masud (Teacher), Dr Zannat Ara (Physician), Rafayet Ara (Social Activist), Naimul Bashar, and Engineer Noor e Alam.