'We are ideologically similar, that helps us gel'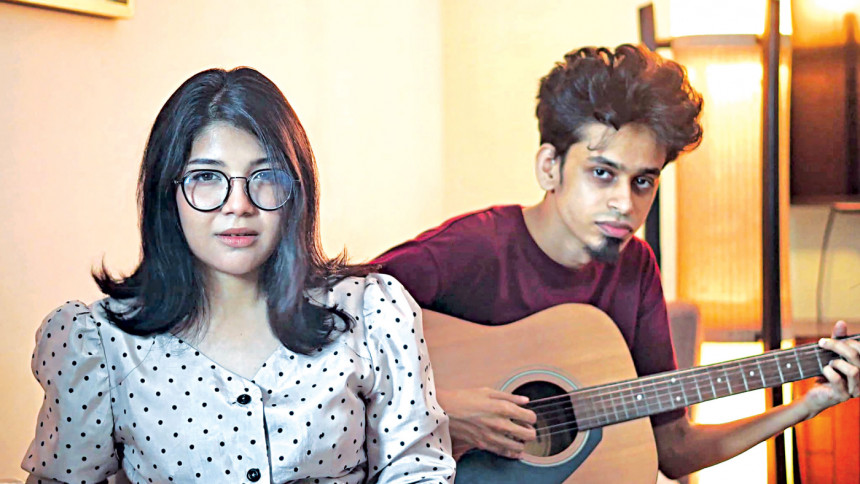 One of the fastest rising artistes in our music industry, the Rehman Duo keep pushing the envelope with their melodious serenades.
Founded by real-life couple Ruslan Rehman and Rubayat Rehman, the duo have swiftly moved on from releasing viral covers to working on fresh originals, which have kept them relevant in the long-run.
After "Onnoy", "Ashor" and "Bole Dao", the musicians have released their fourth original track, "Etibritto". "We recorded the track in April, and we just wanted to release it as soon as we could," says Rubayat, who told The Daily Star that the music video for Etibritto was spontaneous on their trip to Bandarban.
Rubayat and Ruslan have been together for 8 years, and have been married for 5 years now. "I'll say that the secret behind our chemistry lies in the fact that we are ideologically similar, that helps us gel." The couple barely have any spats. "We only have disagreements when we sit down for recording, and that really helps bring out the best in the song".
Moving forward, the artistes want to release an album with their singles. "Our aim is to keep releasing singles in the alphabetical order, until we have enough for the album," laughs Rubayat.