'November Rain' showers musical bliss upon Dhaka
After almost two years of restraint, concerts have begun to take over Dhaka once again. 'November Rain', organised by Brandmyth Communications, took place at International Convention City, Bashundhara (ICCB) in yesterday, and was a massive hit.
This is an almost unprecedented success for a ticketed concert after pandemic's effects wore down. People welcomed the show with immense enthusiasm, to enjoy the performances of their favourite musicians.
The crowded venue was teeming with music-lovers, but the entire process of entering the premises was organised well, and without hassle.
Fuge, Plasmic Knock, and Savagery enthralled the audience, while fans were eagerly waiting for Viking's appearance with their new line up. They were also quite amazing.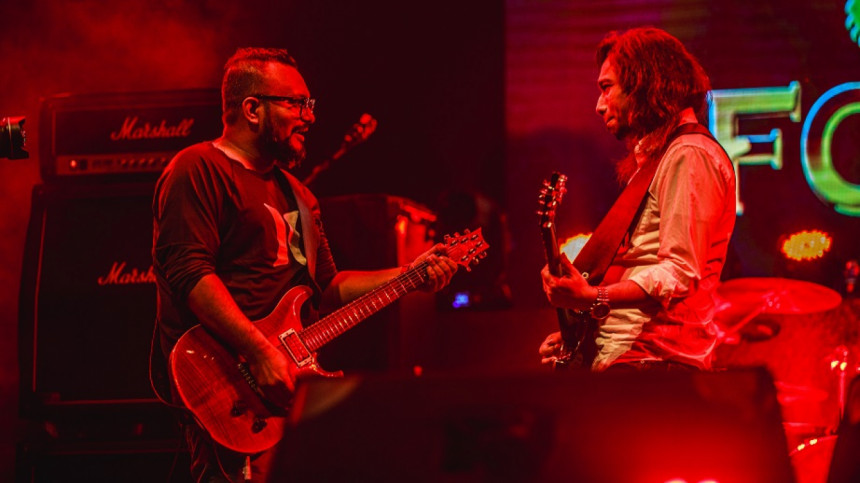 As Black walked in, the reactions alone proved that how popular they still are, even after numerous line-up changes. The band, with their new vocalist, mesmerised everyone. A surprise appearance by talented vocalist Tashfee and Watson Brothers and The Attempted Band's drummer Arafat Kazi also excited the audience.
While cricket lovers are upset by Bangladesh's poor performance at the T20 World Cup, Cryptic Fate's "Cholo Bangladesh" lifted their spirits once again. The entire auditorium felt like a cricket stadium, as fans revelled in wild ecstasy, lighting up their cell phones.   
As the show went on with fantastic performances, a familiar "Artcell…Artcell…Artcell" chant started catching steam. Artcell's energetic performance, listeners broke the security barrier, as they haphazardly tried to catch a better glimpse of the progressive rock juggernaut.
When it was time for Nagar Baul's performance, time came to a standstill as each and every fan absorbed the sheer atmosphere created by the 'Guru'. James transported the audience into another world altogether. Just as he pronounced "Shundoritoma Amar", his voice was drowned out by thousands singing the lyrics in unison.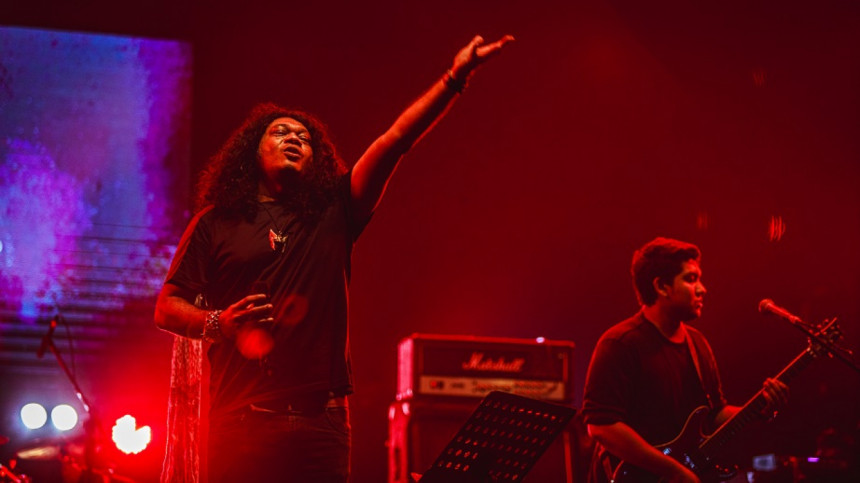 Overall, the organisers deserve credit for arranging such a professional, timely and memorable concert – this was a night to remember for each and every music lover who was present during 'November Rain'.