Mohammad Asafuddowla pens sensational raag-based lyrics for Piu Mukherjee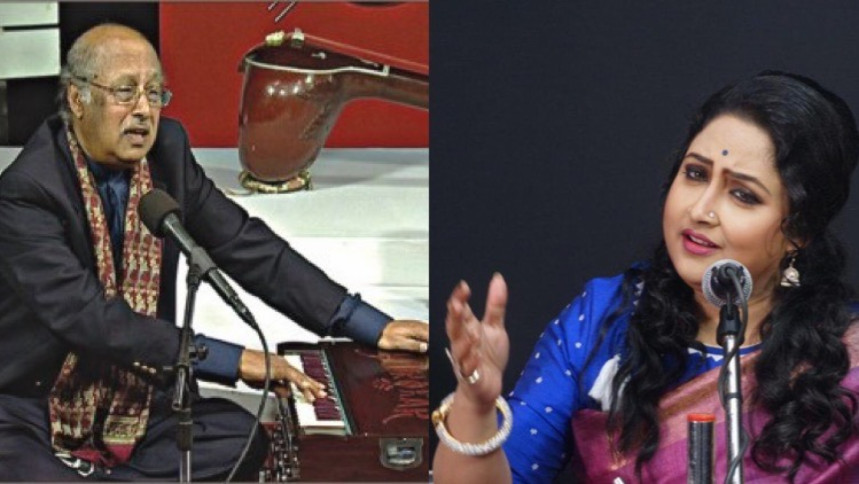 Ekushey Padak winning musician Mohammad Asafuddowla has written and composed beautiful raag-based lyrics for Indian classical vocalist Piu Mukherjee.
The album consists of 15 soothing raag-based classical songs and the musical instruments were arranged by renowned Pandit Tejendra Majumdar.
"On my special request, Piu Mukherjee agreed to lend her voice," mentions the renowned lyricist.
Mohammad Asafuddowla has also written songs for famed international artistes such as Indian singer Haimanti Sukla and Pakistani Ghazal artiste Ghulam Ali. The musician has also written lyrics for Bangladeshi singer Priyanka Gope.
Mohammad Asafuddowla's list of popular songs includes "Kare Kare Boli Ami", "Megh Eshe Chuye Chuye Jay", among others.
"All of my songs are not your typical lyrics, they are musical poems which are sure to enthrall the audiences," adds the musician.  
The album will be available for streaming on YouTube on November 15.