Mahmuda Moumita's cover of 'Bhalo Achhi Bhalo Theko' earns praise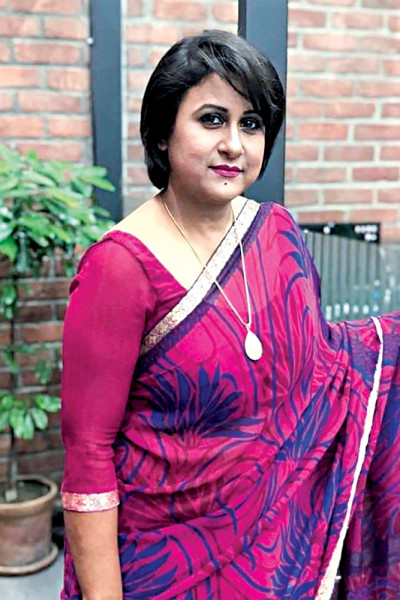 Singer and journalist Mahmuda Moumita released her latest cover of the popular song "Bhalo Achhi Bhalo Theko", composed and penned by prominent poet Rudra Mohammad Shahidullah.
It has been released on her official YouTube channel, Gaanmita. The music has been arranged by Sheikh Saikat.
"This song is one of the most popular numbers not only for Bangladeshi, but to all Bengali speakers around the world," said the singer. "We have tried our best to keep 60s flavour of the track. However, I have also tried to keep my signature in it."
Moumita is Senior Reporter at Independent Television. She informed The Daily Star that she will also sing originals as well.
Sheikh Saikat said that he was pleased to work with Moumita's melodious voice, while recording the song.