'I am excited to discover what Los Angeles has to offer'
Tahsan on his academic pursuits in music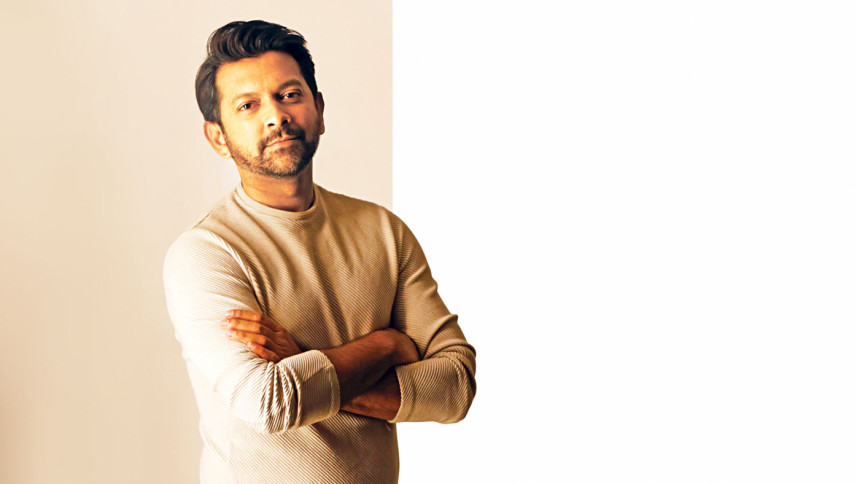 Noted musician and actor Tahsan Khan is set to work on his first English solo album. The Black-famed artiste is also looking forward to visit University of California, Los Angeles (UCLA), in the upcoming year. In a candid chat, Tahsan opens up about his upcoming plans in music, and more.
 
"I have already lived the dream I had 20 years ago in my homeland. Now, I want to look towards new inspirations and reveries," shares Tahsan.
He is currently busy with his academic pursuits in music at UCLA. "2022 will be quite a busy and rewarding year for me indeed," adds the artiste. "Challenges and newness always motivate me, and I am excited to discover what Los Angeles has to offer."
Tahsan, who has also earned much appreciation for his albums 'Kothopokothon', 'Prottaborton' and 'Obhiman Amar' plans to start working on his first English solo album and release it in LA. "Exposure to new knowledge and ambience will enable me to come up with new ideas for this album," shares a hopeful Tahsan.
Alongside his musical ventures, his film, "No Land's Man", directed by internationally acclaimed filmmaker Mostofa Sarwar Farooki, is awaiting release in the US. Tahsan will be seen alongside celebrated Indian actor Nawazuddin Siddiqui and Australian theatre-based actress Megan Mitchell in the project.
"The appreciation this film has garnered till now has been overwhelming and inspiring," says Tahsan. "We have all put in a lot of effort and hope that it manages to connect to audiences at home and abroad."
The "Mukh O Mukhosher Golpo" actor is also in talks for yet another big production. "We are looking to finalise the project, and will announce it as soon as we decide upon its locations," concludes Tahsan.