Eight years without music maestro Manna Dey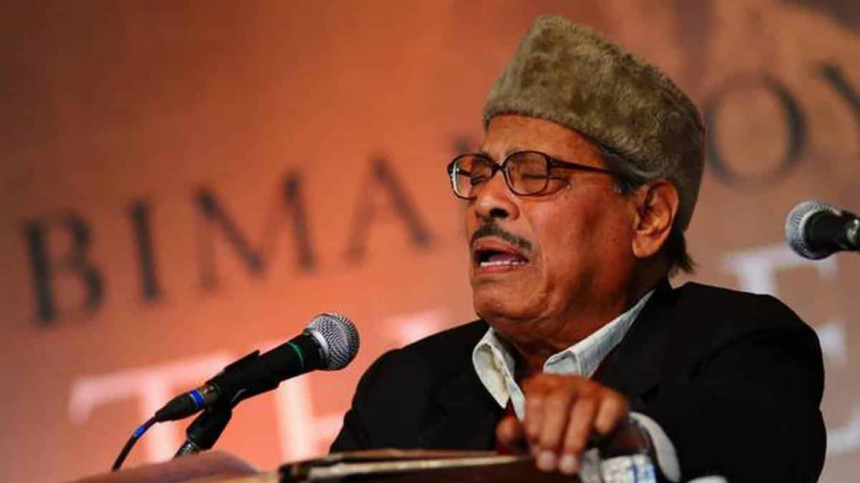 On this day of 2013, Manna Dey breathed his last, making the end of an era.
Born in Kolkata on May 1,1919, Prabodh Chandra Dey, known by his stage name Manna Dey, was an internationally acclaimed Indian playback singer, music director, and Indian classical vocalist.
He was born to Mahamaya and Purna Chandra Dey. His paternal uncle Krishna Chandra Dey better known as K C Dey, who was a legendary Indian singer-composer-actor, and music teacher was his first inspiration of music.
At the age of 23, Manna Dey got his first break as a singer, with K C Dey's composition in the Bollywood movie "Tamanna". The track "Jago Aayi Usha" was a duet number with Suraiya.
His first solo song "Neele Neele Gagan Tale" was from the film "Ram Rajya" in 1943.
Manna Dey and Sachin Dev Barman duo was created with the film "Mashal" in 1950. It was considered as Manna Dey's first successful song.
The legend gained wide acclamation after his song "Dharti Kahe Pukaar Ke", a duet number with Prominent singer Lata Mangeshkar, composed by Noted composer Salil Chowdhury in the film "Do Bigha Zamin."
The legendary musician has lent his voice to almost four thousand songs in his career.
Some of his timeless tracks are including the likes of "Coffee House Er Shei Adda Ta Aj Ar Nei",  "Aye Meri Zohra Zabeen", "Jani Tomar Premer Joggo Amito Noi", "Tir Bhanga Dheu Ar Nir bhanga Jhor", "Ei Kuley Ami Ar Oi Kule Tumi", "Shei To Abar Kachhe Ele", "Abar Hobe To Dekha", "Jodi Kagoje Lekho Naam", and "Ami Phul Na Hoye Kaanta Hoyei Besh Chhilam" among others.
He tied the knot with Sulochana Kumaran in the year 1953. Together they have two daughters Shuroma Dey and Sumita Dey.
Manna Dey's first duet with Lata Mangeshkar was "Lapat Ke Pot Pahaney Bikral" which was composed by Vasant Desai for the film "Narsingh Avtar" in 1949. They paired up around 103 Hindi songs.
With Asha Bhosle, Manna recorded around 160 Hindi songs between the years 1953 to 1982. Their last collaboration was in "Teri Maang Sitaaron Se Bhar Doon" in 1982.
Among the male singers, he sang 101 songs with Mohammad Rafi which include 58 duets. 
With Kisore Kumar he has some popular song one of which is "Ye Dosti humnai todenge" from the film Sholay.
In 1969, Manna Dey was honoured with the National Film Award for the first time for the song "Mere Huzur".
After 1992, the singer did not lend his voice for any Hindi songs anymore. However, he sang for Bengali songs. Apart from Bengali and Hindi he sung in other languages including Maithili, Panjabi, Gujrati, Marathi, Kannar, and Malaylam.
In 2005, Manna Dey's biography "Jiboner Jalshaghore" was published. A documentary made on his life was released in 2008. It was filmed in Kolkata's Coffee House. He also achieved prestigious awards like Padma Shri, Padma Bhushan, and Dadasaheb Phalke among others.