A minute with Ananda Mazumder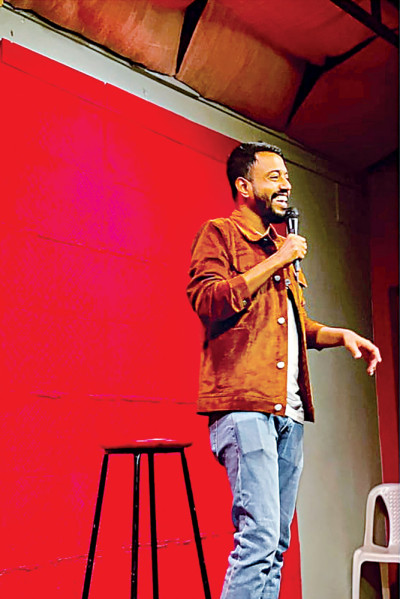 'Stuttering comic' Ananda Mazumder, who turned a perceived 'weakness' in to strength, is now a staple of Dhaka's stand-up comedy scene. Ananda joins us tuday for a round of One Minute Please!
When did you discover that you were funny?
I looked up to many comics growing up. When I was bored, I tried to entertain myself in their ways, that is when I discovered that I was funny. (Laughs)
What is the hardest part about being on stage?
When you can sense all the eyes are on you and that people might judge you, I feel like that is the hardest moment.
If you lost your stutter, will you still keep up the act as a performer?
I think so. However, I do not think it's going away anytime soon unless I start doing some therapy! some things. The question is: will I ever do those things?
Tell us about a memorable incident during one of your shows.
It was during a recent show, where a girl from the audience with a stutter came up to me after the show, and told her that my act was very relatable for her. However, she took therapy and was not stuttering much.
Then, she asked me how I had so much confidence of not trying to fix it, and make jokes about it. I told her it is not called confidence it is stupidity!