FILM REVIEW
Abhishek Bachchan fails to match Saswata Chatterjee's brilliance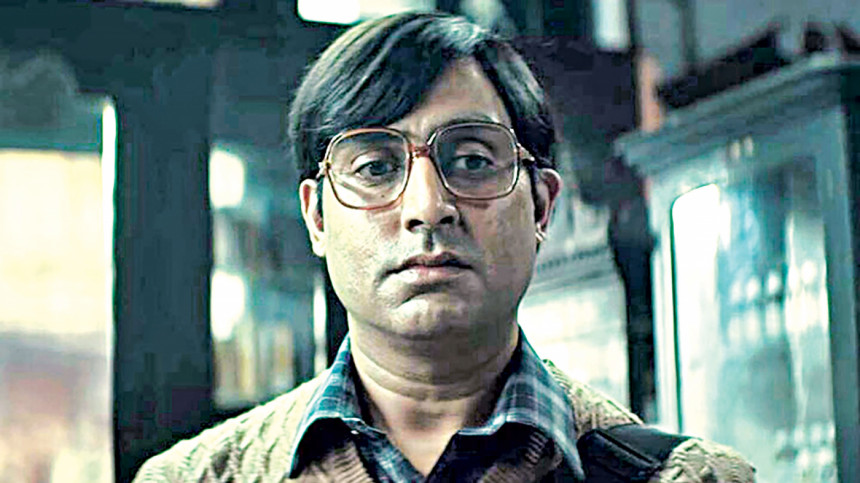 One of the most striking characters in Indian filmmaker Sujoy Ghosh's 2012 film, "Kahaani", was the inconspicuous, deadly hitman, Bob Biswas.
Saswata Chatterjee played Bob as a mild-mannered man with a smiling face, who would pull out his gun and shoot his victim with cold blooded menace.
The sinister contract killer, with only eight to nine minutes of screen time in "Kaahani" created such an impact that a spin-off for him soon came to be, with Abhishek Bachchan taking on the role this time. The film was recently released on ZEE5.
"Bob Biswas" starts as the main character wakes up from an eight-year coma with amnesia, after miraculously surviving an accident. Amidst readjusting to his life with his wife and children, Bob also has to face the dilemma of being rehired by criminal bosses to carry out killings.
We get four subplots in the movie — an illicit drug enterprise centred on a pill named Blue, two corrupt cops, a young woman preparing for a medical entrance exam, and of course Bob's journey– which we know will intersect at some point.
Sujoy Ghosh's daughter, Diya Annapurna Ghosh, does a credible job as a debutante director for the film. However, the spin-off fails to replicate the chilling effect that the original assassin had on the audience.
Sujoy, who has written the film, carves an intriguing premise, but the storytelling and unfolding of the narrative are underwhelming. A fascinating character like Bob deserved a meatier and more thrill-packed plotline, which "Kahaani" had in abundance to its credit.
In terms of acting, Abhishek Bachchan plays a more subdued version of what the character was in "Kahaani". Although he builds Bob from scratch, his acting misses the viciousness which was brilliantly showcased by Saswata Chatterjee.
Chitrangada Singh as Bob's wife, Mary, mesmerises the audiences with her simplicity and beauty. Paran Bandopadhyay as Kali Da and Pabitra Rabha as the Chinese joint cook Dhonu steal every scene they are in.
There are certain instances where you are left questioning as to why certain plot points were shown. Matters like why Bob Biswas went into a coma for eight years, why Mary's first husband was killed, how she ended up getting married to Bob Biswas, or the entire 'Blue' drugs angle, do not get logical endings.
All in all, "Bob Biswas" is engaging with some great performances. However, it is not as mysterious and as thrilling as "Kahaani" was.